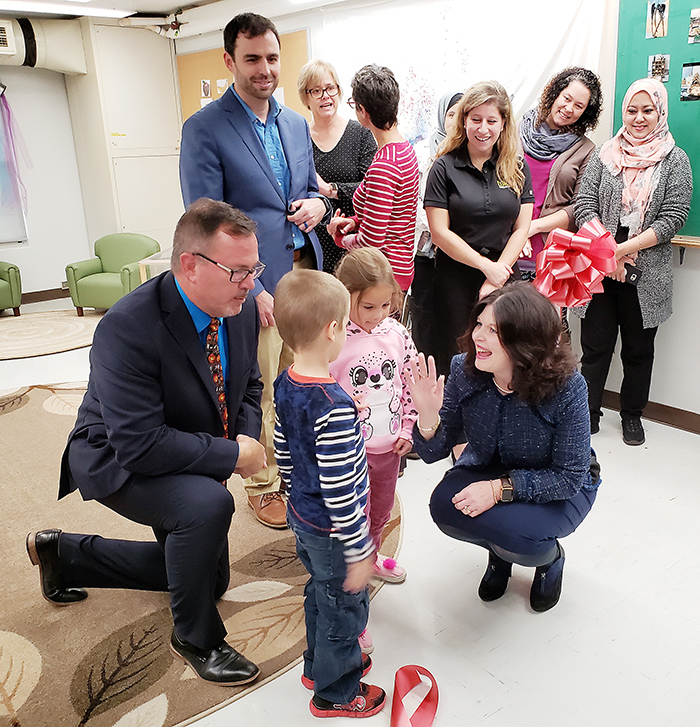 A $20,000 donation by the Municipality of Chatham-Kent has allowed St. Clair College and the Lambton Kent District School Board (LKDSB) to create a unique partnership involving students in the Early Childhood Education (ECE) program and Kindergarten students at Winston Churchill Public School.
A classroom was donated by the school board to be used as an early learning lab, and the municipal funds were used by the college to furnish the room.
The program focuses on building positive relationships between the children and the college students. Up to 15 kindergarten pupils are brought into the ECE classroom with their educators to interact with the college students. The scenario is then rotated, and the college students head over to the kindergarten classrooms to work with the children.
"We are thrilled to be able to offer this learning space at Winston Churchill Public School and to partner with St. Clair College's ECE program," said Ben Hazzard, Superintendent of Education, Early Years/Elementary at LKDSB, in a media release. "Our staff and students in the Kindergarten program greatly benefit from having young and enthusiastic ECE students in their classrooms each week. We know this partnership will provide wonderful learning opportunities for both the ECE students at St. Clair College and the Winston Churchill Public School staff and students for years to come."
Brenda Huff, the ECE co-ordinator at St. Clair College's Chatham campus, said building relationships is a big part of the work that's done by Early Childhood Educators. "You have relationships with children. You have relationships with teachers. If you're in a school setting, you have relationships with the principal and other personnel in the school. So they're just getting to practice that relationship-based part of our profession. And that's not minor in our work."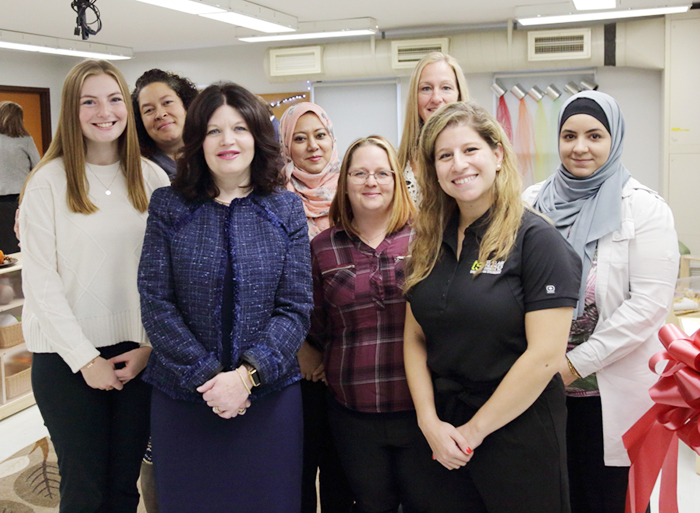 Kelly Emery, the director of Child Care and Early Years Division in Chatham-Kent, said the municipality was happy to help fund the initiative because it is responsible for providing early years programs and services that meet the needs of the community.
She said it not only makes sense for the college and the school board to form a partnership, but it helps the municipality with the development of its own programs for young children and families.
The classroom at Winston Churchill Public School will also be used for pop-up EarlyOn Child and Family Centres Program, which is geared to parents and children aged 0-6.
"I love the concept of it," Emery said. ""It's a great collaboration and it just shows Chatham-Kent as being a leader in continued integration of seamless services for families," Emery said.
St. Clair College President Patti France praised the program as one that will benefit students of all ages.
"The school children will enjoy enhanced services to foster their intellectual, emotional and social development, while the College's ECE students will obtain the workplace experience and professional mentorship that is so essential to their education," she said. "We thank Chatham-Kent's municipal government and the Lambton-Kent District School Board for including us in this innovative new partnership."
Mark Benoit, Chair, School of Academic Studies Chatham-Kent, said he is proud of the leadership shown by those behind this initiative.
"I have witnessed firsthand the positive impact the new ECE learning lab has had on the elementary students and the college students. The partnership is setting an example for the province by providing an innovative approach to educating ECE students."