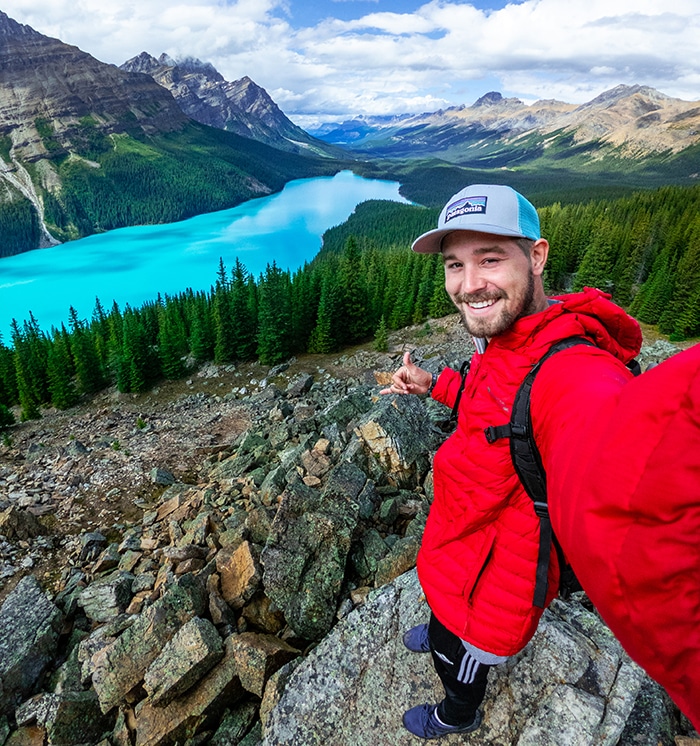 C-K photographer captures the beauty of the Rockies
Kyle Wicks' love of capturing the beauty of the great outdoors took on a new twist recently.
The local shutterbug and GoPro-sponsored photographer took a three-week road trip out west, with his target being the Canadian Rockies.
Mission accomplished.
Wicks said the trip was incredible.
"There were so many amazing moments. I left Chatham on a three-week solo road trip, living out of my SUV, driving across the U.S. with the end goal being Alberta," he said. "I stopped off at Theodore Roosevelt and Yellowstone National Parks in the States for a few days before reaching Alberta, where I spent two weeks exploring the mountains of the Canadian Rockies. My adventure took me within Canmore and Banff, Jasper, and Yoho National Parks. It was such an incredible journey to photograph."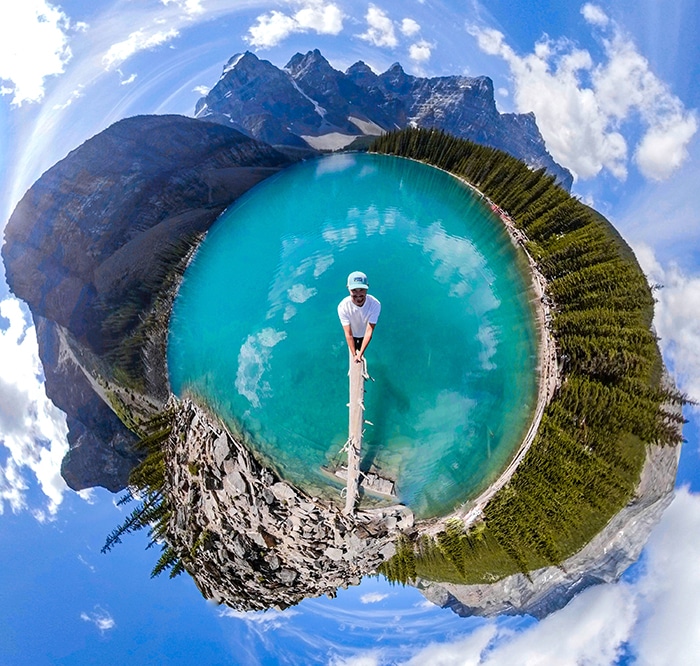 Wicks said he came up with the idea on his own, but GoPro was quick to offer assistance.
"Once I started finalizing the plans, I was able to pitch my adventure and thankfully GoPro was able to get behind me and support the exploration," he said.
The interest from GoPro actually began after Wicks' trip to Colorado earlier this year to capture the GoPro Mountain Games.
"GoPro was thankfully also able to connect me with Travel Alberta Tourism to help get behind the trip and offer support, which was absolutely incredible," he said.
Wicks lived out of his SUV during his trip, using it as a camper of sorts, bringing along camping and camera gear.
He was last out in Alberta two years ago, capturing the beauty of the Rockies.
"I think my photography has improved a lot in many areas, from knowing more of my style and what I'm looking to create in my images. I feel my passion and dedication has grown immensely in order to do what it takes to 'get the shot,' and my post processing has improved immensely along with knowing my camera's capabilities," he explained.
Wicks said he has also improved his pre-photo planning.
"The time I took preparing for the trip with location planning and getting all the details on the spots I wanted to photograph helped me big time and enabled me to come home with work I'm very proud to have captured and be able to share," he said.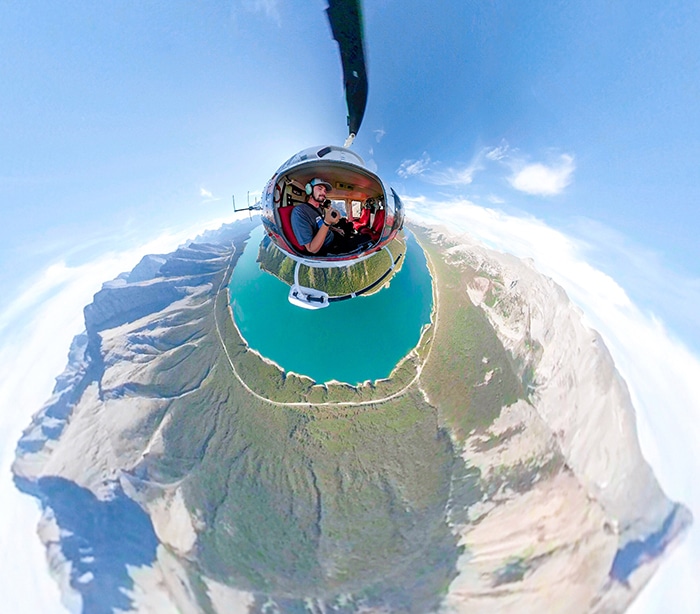 But he still encountered a common problem of photographers – sorting through all the options. For some shooters, it is a matter of selecting the best photos from a pile of very good ones. And for Wicks, it was sorting through where exactly to shoot, as there are so many picturesque locations in Alberta.
"I probably had about 30ish-plus locations I wanted to shoot with my time in the Rockies, and I can honestly say I visited them all plus more! Some of my favourites, though, would be Moraine Lake, Peyto Lake, and Emerald Lake, just incredible spots," he said. "But a big goal of mine heading into this road trip was to climb to the summit of a mountain, and luckily I was able to in Canmore at what they call Ha Ling Peak. The hike up was tough to say the least, but reaching the top of the mountain peak, I was able to bring home an experience and photos I'll always remember!"
Wicks added another dream of his was to shoot from a helicopter. He said Travel Alberta made that possible, and it took place over the Rockies.
"I was so stoked to cross this off the bucket list! That adventure I'll remember forever; some of the most surreal views I've ever seen, and they provided me with some pretty wicked images," he said.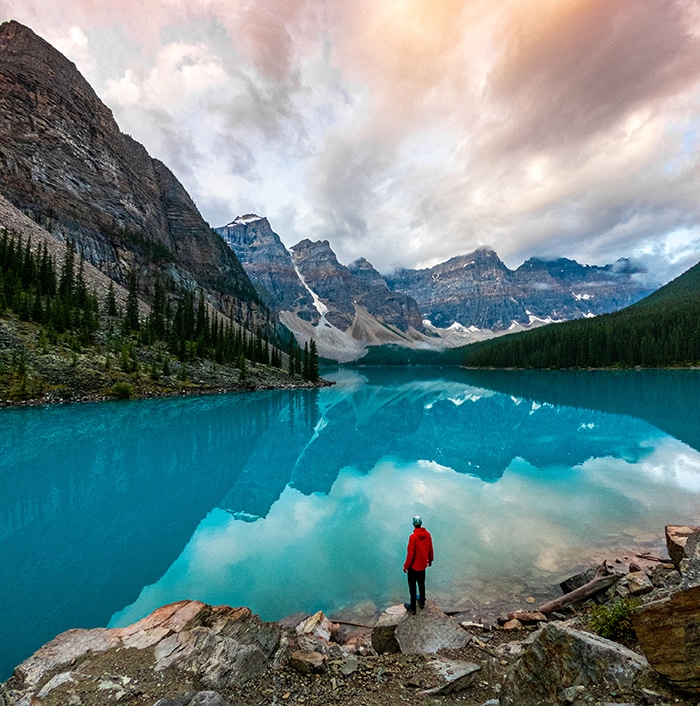 Wicks is a lover of landscapes. He has shot at many places in Chatham-Kent, and across Ontario, but admits the views out in the Rockies offer an entirely different take.
"I have to say what I love most about the landscapes out west would be just the magical blend of Mother Nature. From endless towering mountain peaks, seas of trees, raging waterfalls, abundance of wildlife, and of course the mind-blowing glacier-blue waters, there's really endless beauty to be found every which way you look," he said. "You truly feel the energy out there."
Wicks has shared a number of his images from his trip on social media, and said response from friends and followers has been very positive and appreciated.
"The feedback from the photos I've shared so far has been incredible; so many kind words from people. It's always a great joy for me to share my work and see people's reactions," he said. "I hope it brings emotion and can hopefully inspire people to get out to appreciate the beauty of Mother Nature."
The community support is part of what fuels Wicks, he said.
As for the future for this photographer, Wicks said he's sifting through his image collection to create a calendar for 2020, and is updating his website to showcase his new images.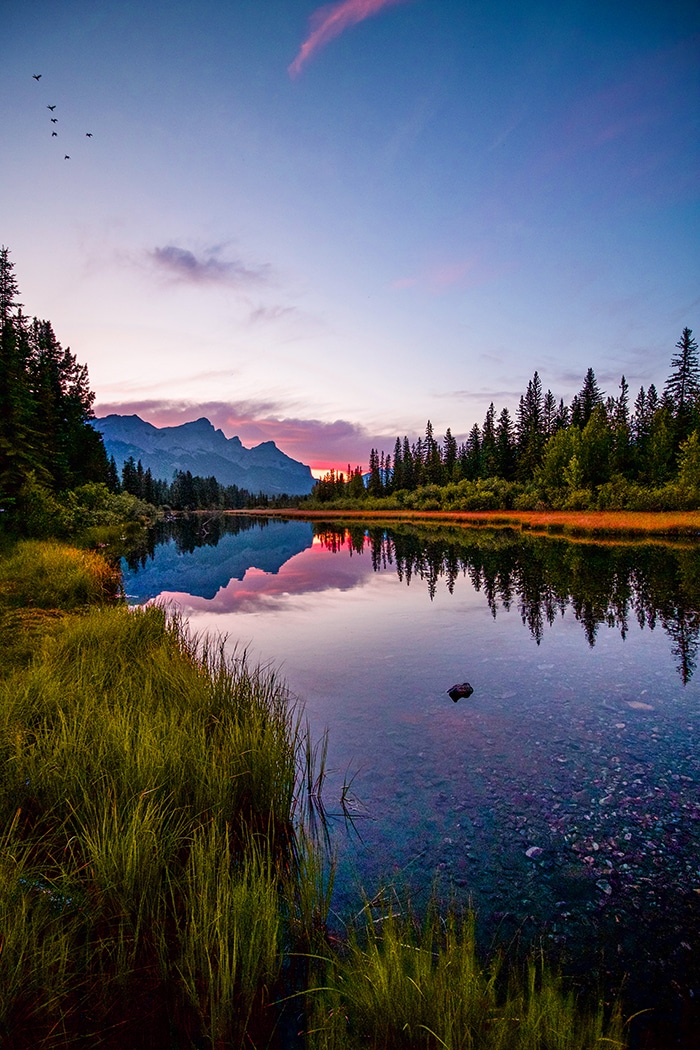 Even though he has these items on his immediate to-do list, and is just returned from out west, Wicks said he's nursing some teeth marks that won't heal.
"The travel bug has bit me hard. My eyes are set on Europe or Asia to capture next," he said. "For the meantime, I'll be enjoying shooting the fall season in Ontario."
He'll also be simplifying his life, he said, and saving up for the next big trip, the next adventure.
"I'm learning to take each moment for what it is, not comparing it to yesterday or tomorrow or to what anyone else is doing in their life. I'm chasing new experiences with my time," he said. "Life's short and nothing is promised, so I'm going to work hard and chase after my passions. I'm definitely enjoying the journey thus far."
To view more of Wicks' work, visit https://kylewicks93.wixsite.com/kylewicksphotography
Follow him on Instagram at: @k_wicksy.