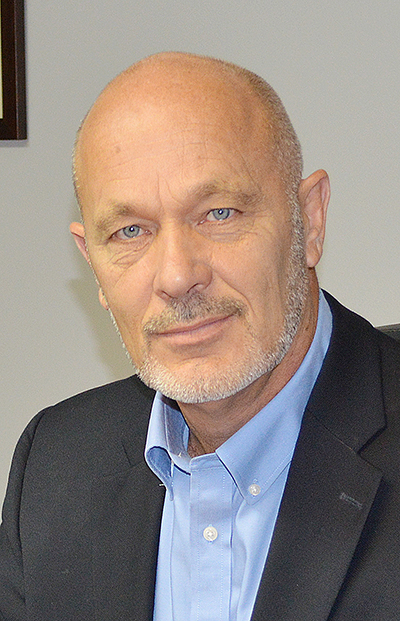 How did Dave Van Kesteren, now-retired local MP, spend the day after the first election in which he wasn't a participant in 15 years?
Doing something a candidate typically does – collecting election signs.
The Chatham Voice caught up with Van Kesteren, who served as MP for Chatham-Kent Leamington for more than 13 years, and first ran back in 2004, as he retrieved signs for newly minted local MP and fellow Conservative Dave Epp.
"It's a job that has to get done. Many hands make light work," Van Kesteren said.
If you thought Van Kesteren, an elected official who put more than 500,000 kilometres on his vehicles driving back and forth to Ottawa from Chatham over the years, was just going to fade away, you were mistaken.
He paid close attention to the campaign and supported Epp at every opportunity. He said watching this election was like being a parent watching a child at an important event.
"I did have that apprehension that any parent feels. I was thinking, 'This is my guy and I sure hope he wins,'" Van Kesteren said. "I was pretty excited."
On Oct. 21, Epp defeated Liberal candidate Katie Omstead, just as Van Kesteren did four years ago.
Despite watching and supporting, Van Kesteren said this election was vastly different than when he was a candidate.
"It's just not the same. It's pretty intense when you are running," he said. "One of the toughest parts of the job is running for the election."
It can be stressful, but also emotionally fatiguing.
"You get all kinds of reaction from all types of people. You have to have a thick skin and learn to roll with the punches," Van Kesteren explained.
He added that social media has only increased polarization in terms of support or open disdain.
After enduring the intensity as a candidate for five federal elections, Van Kesteren knew it was time to put away his campaign shoes.
"You get to the point where you run out of gas. I was running out of gas," he said. "That's not fair to my constituents. I just wouldn't have had the same energy I had."
In his 13 years and nine months as MP, Van Kesteren said it is estimated he piled up 500,000 kilometres driving to and from Ottawa. He said he preferred it to the idea of flying.
"I liked driving. Driving gave me quiet time. You need that in this business," he said. "But with technology in vehicles, you can still have conversations with your staff."
Van Kesteren said even after he made his decision to step away from federal politics earlier this year to spend more time with his family, his wife, Faye, doubled checked to make sure he truly wanted to leave.
"She would ask me, 'Are you making the right decision?' 'You bet,'" he said. "We're happy about the decision we made."
Van Kesteren said he will miss many of the people he worked with, as well as constituents he helped over the years.
"It's a great honour – it's not a cliche – to serve people; to be able to help them," he said. "Not all were success stories. Sometimes you don't get the desired outcome, but oftentimes you do. There were some great victories that we'd won."
And Van Kesteren stressed it was a team effort, as his constituency staff did so much of the proverbial heavy lifting.
"If you don't have a great team, you are not going to be successful," he said.
Speaking of his team, Van Kesteren said the saddest time during his service as MP was when his constituency office manager, Julian Belanger, passed away Sept. 8, 2014.
"He was such a great guy, such a great constituency manager. So many people would tell me how he looked after them," Van Kesteren said.
High points for the political veteran included sitting on "some incredible committees. It was really rewarding and it taught me so much."
But Van Kesteren said he also looks back fondly on his time with fellow politicians, including Bev Shipley, who also retired this year after serving Lambton-Kent-Middlesex for 13-plus years.
"We're all kindred spirits. We have this 'sickness' that we share – politics," he said. "We're cut from the same cloth."
He said the job leads to you running on adrenaline. With so many functions and duties, combined with travel time, it can take its toll. For Van Kesteren, that would often come close to Christmas.
"Last year was the first time I didn't get sick at Christmas in so long," he said. "You go and you go and you go. And then you have some downtime. I would get really ill for about three or four days."
He doesn't anticipate getting sick like that this Christmas either. Perhaps he'll pick up a cold from one of his many grandchildren, but his body will be better rested.
In fact, he's really looking forward to more time overall with his family.
"I'm fortunate to be home. Faye would tell me what I'd missed – birthday parties and races. I've been able to be there this fall. It's been great," he said. "I love doing normal parent/grandparent things. For 14 years, I missed all that."
For now, Van Kesteren said he is retired and is "perfectly content" to stay that way.
However…
"Something might pop up. If something were to happen, I'd consider it," he said.