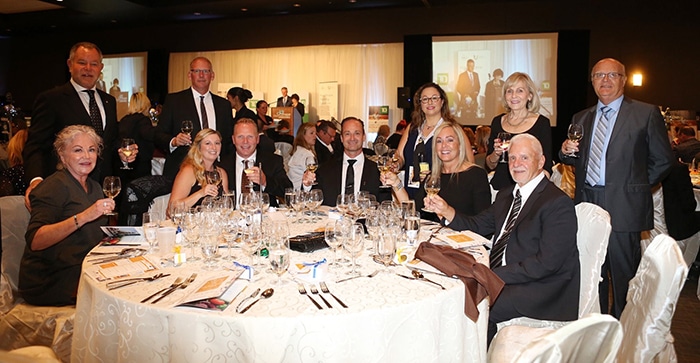 Chatham-Kent Health Alliance Foundation's 17th annual Parade of Chefs took place Oct. 3 with a record-breaking attendance of 400 guests.
The event raised $149,040 which will support the return of the Urology program to Chatham-Kent Health Alliance (CKHA).
This outcome would not have been possible without the sponsorship support received from the local business community, officials said.
Guests enjoyed a six-course meal prepared by local chefs using fresh local produce, paired with complimenting wines and craft beers from local wineries and breweries.
Celebrity host John Catucci, from Food Network Canada's shows You Gotta Eat Here! and Big Food Bucket List, kept everyone entertained with his culinary expertise and sense of humour.
"We couldn't have asked for a more spectacular evening," Mary Lou Crowley, president & CEO of the foundation, said in a release. "Together, we can achieve great things for our community hospital, and together, we did raise the bar and make this the best Parade of Chefs Chatham-Kent has ever seen. Our new 'Fall into Chatham-Kent' theme is what took this event over the top. This was a valuable opportunity to partner with our local farming community by including their produce in each course to celebrate the fall harvest.
"In addition to the farmers, we had many new restaurants and sponsors join us for the first time this year – a true testament to the growing success and popularity of this event."