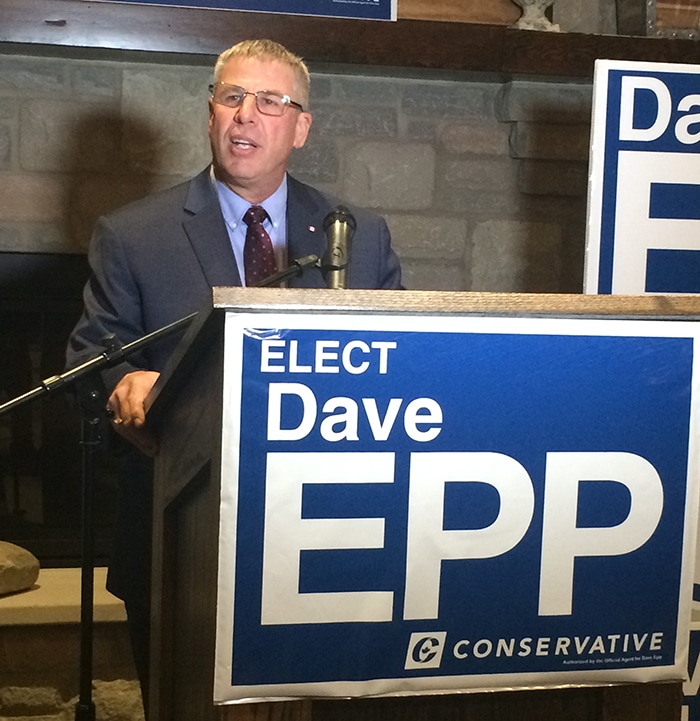 Canada has elected a Liberal minority government, while our region stayed blue Monday night.
With a number of polls still yet to report, Dave Epp held a comfortable lead for Chatham-Kent Leamington. The Conservative candidate replaces his predecessor, Dave Van Kesteren, as MP.
Meanwhile, to the north, poll numbers were slower to come in. But Conservative Lianne Rood, held a commanding lead over Liberal Jesse McCormick. Her numbers all but doubled those of McCormick.
Rood will also replace her Conservative predecessor, Bev Shipley.
Surrounded by supporters, his campaign team and family, Epp said the journey over the last few months has been a long, but extremely humbling one.
"This is my first time in public service. My biggest challenge was becoming known in the city of Chatham," he said. "We've worked very, very hard and we've met I don't know how many folks."
Not alone on his journey, Epp said the support of his family in particular has been invaluable is helping him achieve his win.
"It is very much my family that has had to release me to do this. My brother and my nephew have taken over the farm, and I'm blessed with four daughters who are scattered across Canada, and they've allowed me to do this," said Epp.
"My rock is my wife who also has experienced me gone serving other places before and so I couldn't do this without her," Epp said of his wife Charlene.
In the coming days as Epp steps into his new role, he said he is excited to start his work.
"I'm still a bit overwhelmed but I'm looking forward to the task. Look at all the wonderful volunteers we had and we're going to get to work right away, starting tomorrow morning."
Nationally, the Conservatives arguably spent more time attacking Liberal leader Justin Trudeau than parading out policy, and all but chained up Doug Ford, rather than attempt to utilize any of his strengths as premier of Ontario.
Locally, the retirement of two longtime Conservative MPs opened the door to change, but Epp and Rood slammed that firmly shut.