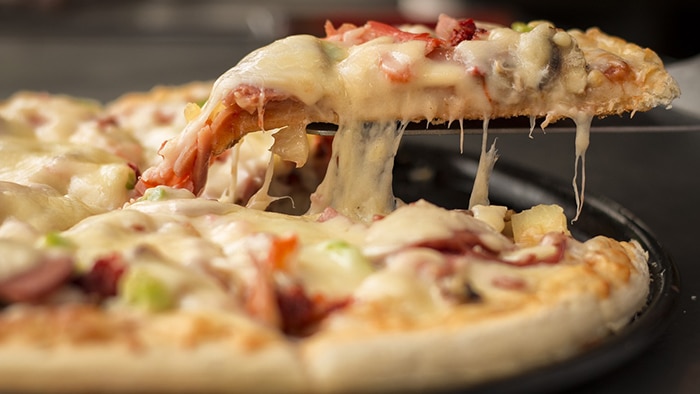 The Rotary Club of Chatham is back with its annual Pizza for Polio campaign on Oct. 24, World Polio Day.
According to Rotarian Keith Koke, pizza establishments in Chatham will donate a portion of the proceeds of each pizza sold, carry out or delivery, to the Pizza for Polio fundraiser for the fourth year in this community.
For school classes or businesses, Oct. 24 is day to reward students or staff with pizza for lunch.
Thanks to these local pizza makers, and pizza lovers in the community, the Rotary Club of Chatham will be able to contribute to the global fundraiser: Konstantino's, Andy's Place, Steve's Pizzeria, Mike's Place, Godfather's Pizza, Original 2 Pizzas, Boston Pizza, Pizza Tonite, Quo Vadis Pizzeria, Pie Zano's and Koka's Pizza.
The goal is to raise money for Rotary International, the volunteer fundraising arm of the Global Polio Eradication Initiative – a public/private partnership that includes the World Health Organization (WHO), UNICEF and the Bill and Melinda Gates Foundation.
The ultimate goal is to eradicate polio worldwide, and although case numbers of the disease have never been lower, there are still three countries; Nigeria, Afghanistan and Pakistan; that have never stopped transmission of the wild polio virus.
Rotary, with clubs in more than 200 countries, made the eradication of polio a top priority in 1985 and since that time, has contributed $1.2 billion (US) to immunize more than two billion children in 122 countries.
Since 1988, the number of polio cases has been reduced from 350,000 a year to fewer than 20 cases in 2015. The Americas were declared free from polio in 1994, the western Pacific region in 2000, and Europe in 2002.
A highly infectious disease, polio still strikes children mainly under the age of five. Polio can cause paralysis and sometimes, death. There is no cure, but for as little as 60 cents worth of oral vaccine, a child can be protected from the disease for life.
For more information, visit endpolionow.org.
Comments
comments