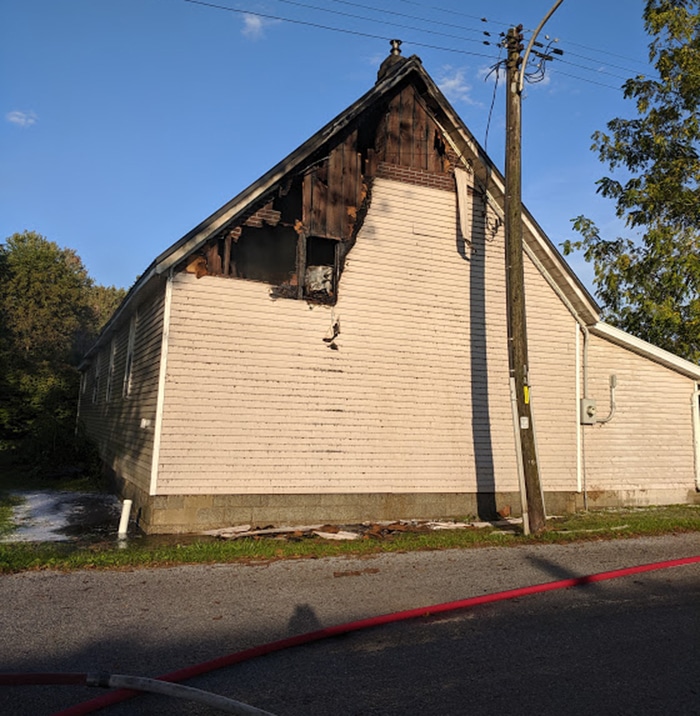 The Diocese of Huron Hall in Mitchell's Bay suffered damage from a fire Monday evening.
Chatham-Kent fire officials say crews from Station 4 in Dover got the call shortly after 5 p.m. Monday and arrived to see flames coming out of the hall on Main Street.
A crew from Station 5 in Tupperville was called to assist as well.
Firefighters quickly got the fire under control, and officials report there were no injuries.
The cause, they add, is undetermined.
Comments
comments