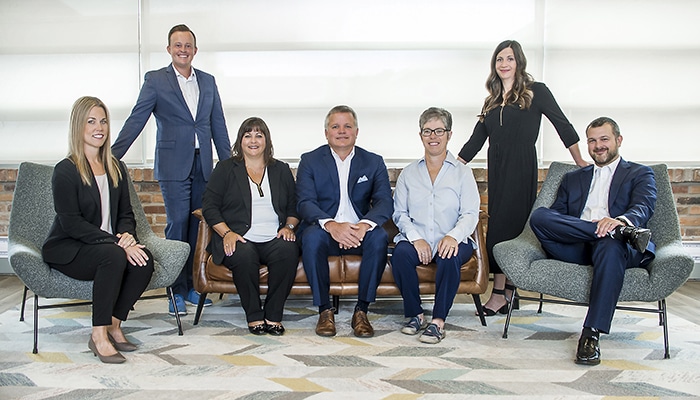 In a new fundraising twist, one lucky person will be able to sell their home this fall, help support the United Way, and get a nice-sized charitable tax receipt in the process.
The Advanced Realty team, which is collectively chairing the United Way of Chatham-Kent's 2019 campaign, is holding a contest, Commissions for a Cause, to sell one home, with their portion of the commission being donated to the United Way, as well as the seller's legal fees.
Bill Myers, broker of record with Advanced Realty, said the recipient will still have to pay for all fees, but those mentioned will be donated to the campaign, rather than collected by Advanced or lawyer Brad Langford.
"We don't get the benefit of the donation, the seller does," he said. "We're essentially going to work for free."
The benefit, Myers estimates, could be a charitable receipt in the form of between $7,000 and $9,000. And come tax time, that could lead to a nice tax refund.
"The seller will give the cheque to the United Way. It's about them and the United Way," he said.
Commissions for a Cause is targeting people who were planning on selling their home this fall regardless.
The donation is a contest of sorts, as potential home sellers will have to tell the Advanced team why they want to donate to the United Way, Myers said.
Advanced sales rep Tricia Weese added whichever agent delivers the homebuyers to the sale will still receive a commission.
To apply, go online to avancedrealty.ca and click on the Commissions for a Cause button, or call 519-352-9400 for an application form.
The lucky winner will have his or her home sold by the Advanced crew, and that includes all the sales bells and whistles, such as videography of the home as Quentin Solomon of Exordia Creative will showcase the house through video and Advanced will promote it online.
Weese said she doesn't think such a unique donation has taken place before in support of the United Way.
Myers said the idea developed from a brainstorming session with staff, as Weese was considering donating a portion of her commissions over a time period to the campaign, while other personnel were also "throwing out ideas." Sales rep Ryan Rusnak had run a campaign with the charity Stubborn Buffalo, donating a portion of his commissions earlier this year to the charity, which raises funds support research into combating ALS.
"This was a joint effort," Myers said of the United Way House concept.
Myers said the plan is to run the contest for a week or two, and then get the home listed and sold.
Weese said the home might very well not be in Chatham, as it is a Chatham-Kent-wide contest.