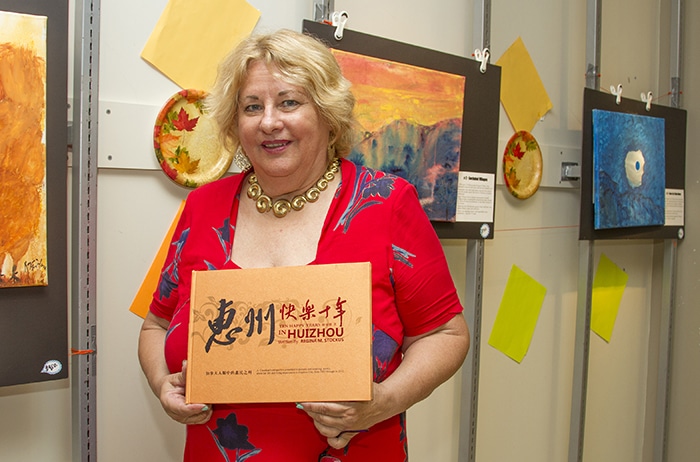 Local artist Regina M. Stockus holds up one of her books she wrote alongside her artwork this past weekend at the first annual Mid-Autumn Harvest and Moon Cake Festival where she shared her experiences from her 16 years living in China.
Held at the Downtown Chatham Centre, the three-day free event was organized by Stockus with net proceeds going to the W.I.S.H. Centre.
Stockus celebrated and shared the Chinese culture with visitors through a Western perspective with her original works, tea ceremony, samplings of moon cakes, activities and more.
Comments
comments