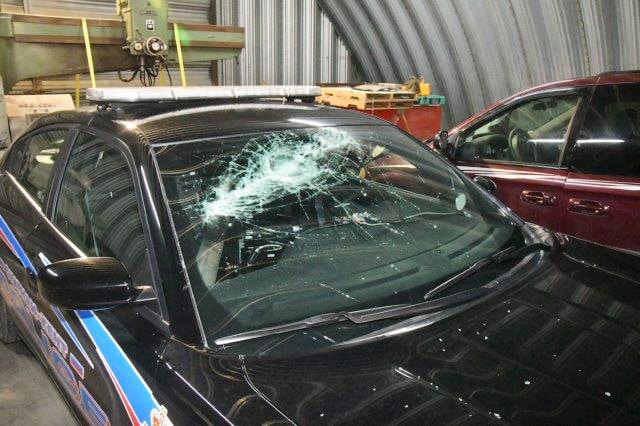 Chatham-Kent police say a police cruiser suffered damage after a man charged at it with a length of 4×4 wood.
The incident took place Monday afternoon in Chatham, police say, as an officer arrived at the scene of a disturbance to find a man carrying around a six-to-seven-foot-long piece of lumber.
The officer ordered the man to drop the wood, but police say the man refused and charged towards the officer, smashing the wood into the front windshield.
The man fled back into the house and used a family member as a human shield against officers, police say.
The officers were able to separate the two and made the arrest.
A 23-year-old Chatham man is charged with weapons dangerous, assaulting police and mischief over $5,000.
Comments
comments