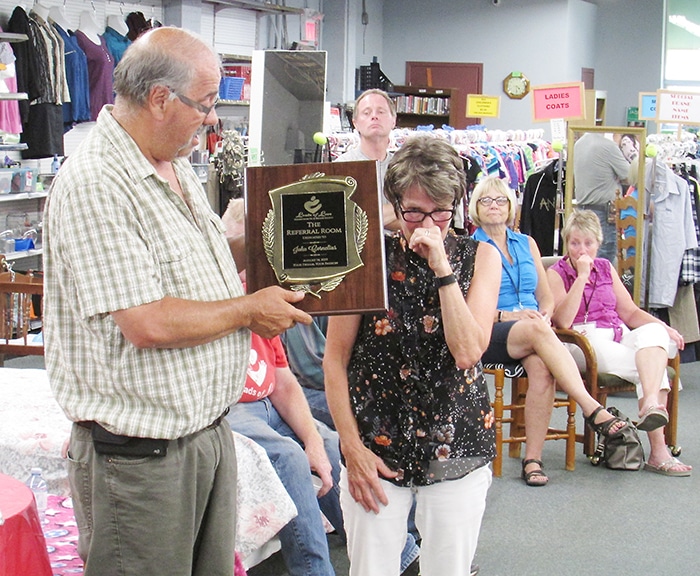 Loads of Love in Chatham recently unveiled its new room where referred clients can discreetly choose items that will help put their lives back together.
Kevin Broadwood, president of Loads of Love in Chatham, said the new room offers referral clients the opportunity to help rebuild their lives with some privacy and dignity. In the referral room, the clients can choose beds, furniture and other necessities, and also load up the items via a side door.
"It's about more integrity, more privacy and so they can feel really comfortable," he said. "When you are here, it can be really distracting. Many don't want to be seen here."
Broadwood said Loads of Love dedicated the room to the late John Cornelius, a volunteer at Loads of Love who led the charge to develop the room.
"It's his dream; his passion. He was the heartbeat of this," Broadwood said. "Today would have been his birthday."
Susan Cornelius, John's widow, was moved to tears.
"He would have been so proud. Thank you for picking up where he left off," she said to Broadwood and gathered Loads of Love volunteers.
The referral room helps clients in more ways than one, Broadwood said.
"The referral room provides not just furniture, but a sense of stability, and reinforces their hope they can move forward and get on with their lives," he said.
The items referrals receive are of need, not want, Broadwood added.
"We give them free beds, and whatever products we have in the room they can choose from. Beds, furniture, items of need, clothing dishes, bedding."
Broadwood said 25 agencies refer clients to Loads of Love for assistance.
That includes the Chatham-Kent Women's Centre. Karen Hunter, executive director of the women's centre, was impressed by the new room, and thanked Loads of Love for its ongoing support.
"They provide a lot of beds, dressers and other important items for our clients. It helps them move into their own place," she said. "They are a wonderful community partner for our clients."
Broadwood said about 15 individuals and companies donated time, product or discounted their product to help set up the referral room.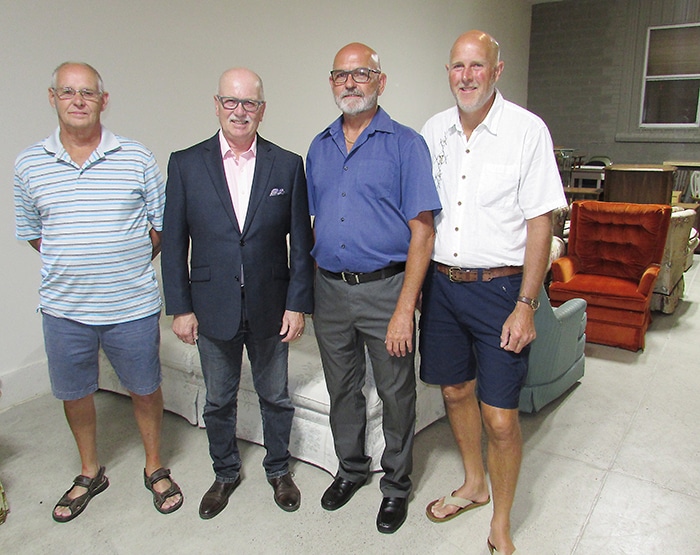 Comments
comments