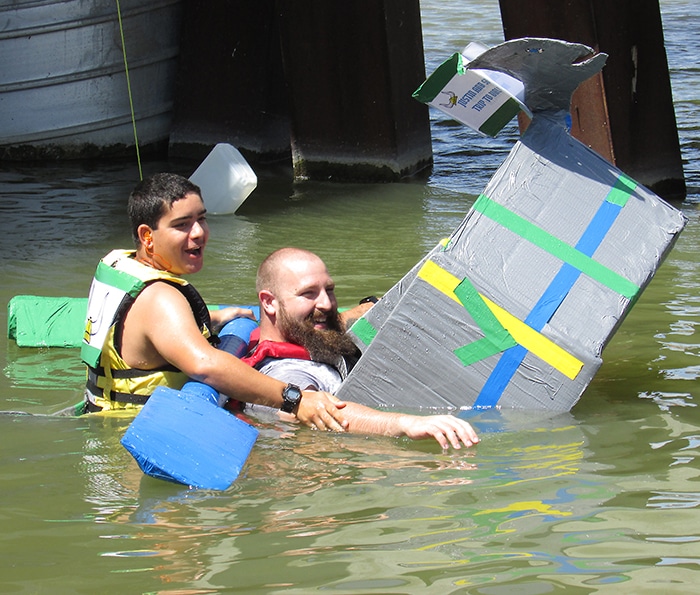 In the fifth annual Cardboard Boat Races at this year's WAMBO celebration in Wallaceburg on Saturday, the Community Living sponsored Viking boat, pictured, slowly succumbs to weight, water and gravity after making it to the finish line.
A good time, however, was had by all the teams who participated as the smiles of these competitors show.
A large crowd was on hand to cheer on each and every team and give a hand up out of the water.
Check our our extensive photo gallery below.