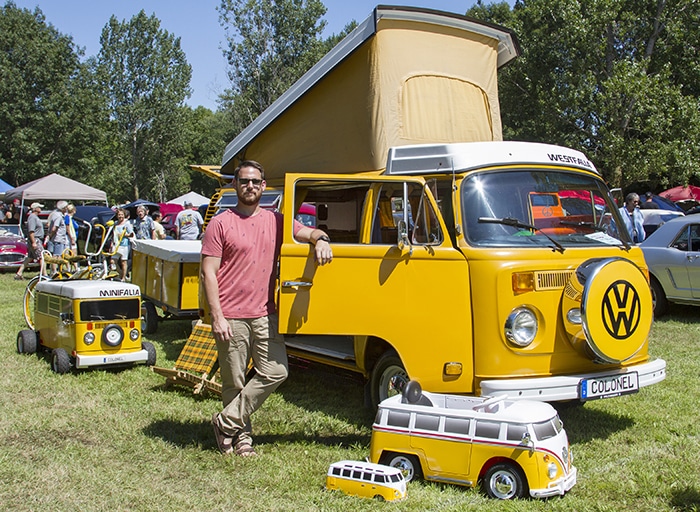 Chris Squires from Strathroy showcases his 1977 Volkswagen Westfalia at the Bothwell 2019 Car Show on Saturday.
With more than 1,000 cars on display each year at the popular local event in Victoria Park, a crowd of thousands of car enthusiasts is drawn to the show's grounds.
There was also a parade, live entertainment and the ever-popular Firemen's 50/50 raffle and automotive flea market.