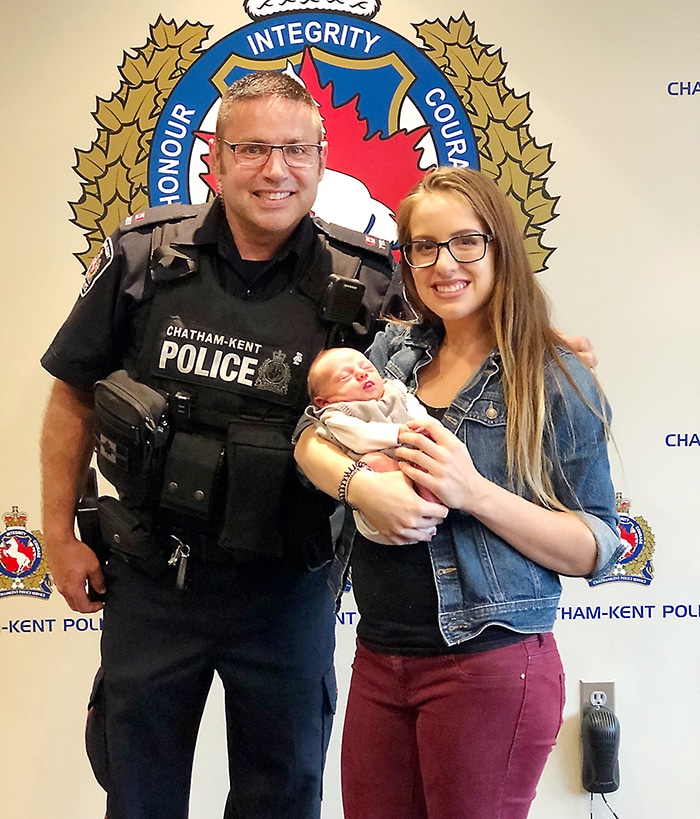 Chatham-Kent police Const. Gary Oriet, left, is shown with mother Katie Verbeek and newborn Zara Valerie Rose Verbeek, brought into the world July 9 with the help of Oriet.
Police say the communication centre received a call shortly before 1 p.m. from a man who said his wife was in labour and the baby wasn't waiting.
Three minutes later, Oriet was on the scene and assisted with the delivery.
He and the attending EMS team received special certificates recently, while Oriet also received a Pre-hospital Delivery Pin.
Comments
comments