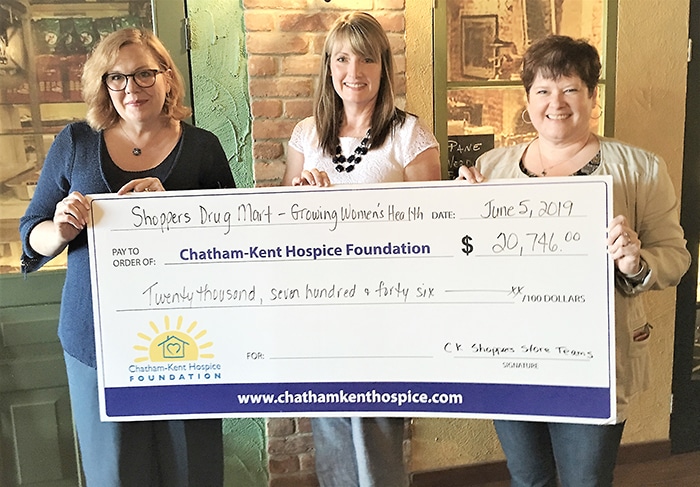 Shoppers Drug Mart stores across Chatham-Kent once again held their Tree of Life – Growing Women's Health Campaign in support of Chatham-Kent Hospice.
Through donations made by customers and staff, the campaign raised more than $20,000, which will be used to support ongoing operational needs.
"We are so thankful to Shoppers Drug Mart employees and their customers for their generosity. This donation is proof that small change can add up to make a big difference. Donations such as this help us continue to provide compassionate end-of-life care to families from across Chatham-Kent at no cost to them, " said Jodi Maroney, executive director of the Chatham-Kent Hospice Foundation in a media release.
Comments
comments