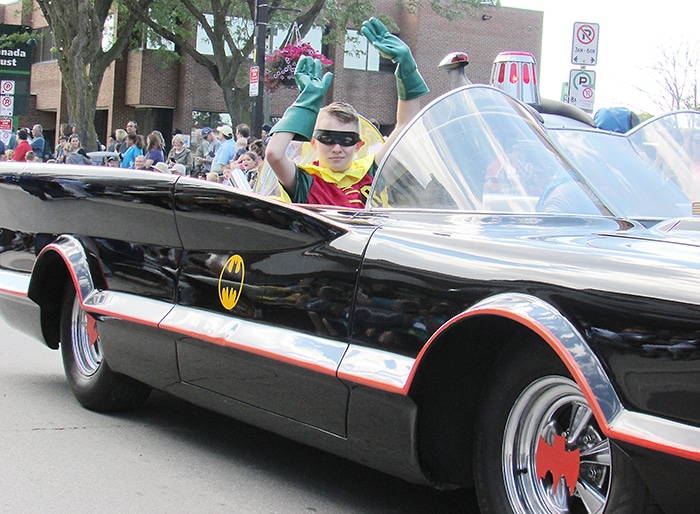 The busiest weekend ever in Chatham-Kent is now one for the history books, and what a weekend it was.
From the RM 40th anniversary parade with Kid Rock sitting with RM's Rob Myers as parade marshals, to the classic car cruise of hundreds of amazing vehicles, to the Thamesville Threshing Festival, to RM festivities, to the Erieau Parade of Dreams car show – the weekend was packed with people.
Thankfully, the weather co-operated with mostly sunny skies and no rain. Chatham-Kent has never looked more vibrant and alive than it did this weekend. Pictures galore are turning up on social media from all the different venues, including Rob Myers playing the tambourine while Kid Rock and Sam Roberts looked on.
We have photo pages in this week's edition, and posted dozens more online. Be sure to check them out at www.chathamvoice.com
Community pride is at an all-time high, and not just because Chatham-Kent hosted one heck of a party, but because the people behind it worked hard to make the weekend successful for locals and visitors alike.
Myers and his team outdid themselves in pulling off an incredible weekend full of fun activities for everyone, and local charities won big thanks to the extra special events.
Not only does Myers have a big wallet, he has a big heart to go with it, and has given more to this community and its citizens than can be acknowledged.
He was everywhere this weekend; his pride in his company, his team and his community evident for all to see.
RetroFest 2019 won't be forgotten for a very long time, and the success of the weekend – for all of Chatham-Kent – is something not even the naysayers will find much to complain about.
Too many people, too much noise, too much fun – bring it on, because Festival of Nations and our Canada Day celebration are next and hopefully people riding the high of RetroFest will come out and make this weekend a success as well.
Comments
comments
« A weekend to remember for C-K Festival of Nations approaches »