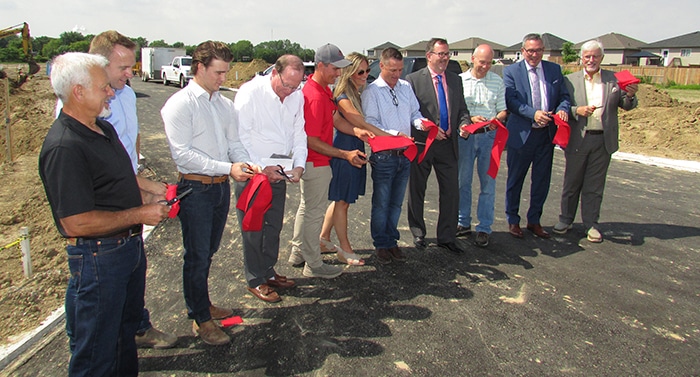 In an effort to help alleviate the housing logjam in Chatham-Kent, Maple City Homes (MCH) officials showcased their latest project to officials and the media recently.
MCH plans to build 380 homes in The Meadows, a new community in southwest Chatham.
Carson Warrener, vice-president of sales for MCH and a real estate agent with Royal LePage, said the build will bring an estimated $150 million into the local economy.
The houses will be between 1,200 and 1,700 square feet in size, with prices starting in excess of $300,000.
"That's at prices larger centres can only dream of having," he said. "We're open for living."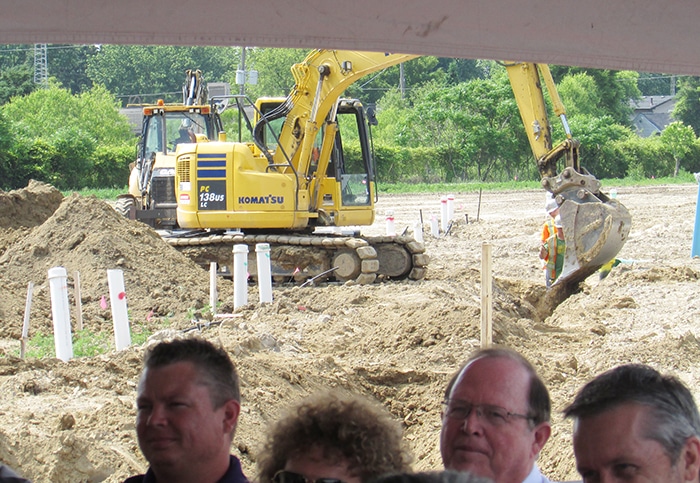 Warrener said the development is located less than three kilometres from the Bloomfield/Highway 401 interchange, making it desirable as a potential bedroom community for commuters as well.
Gilles Michaud, an MCH partner, said the company is expanding quickly. It began with a trial build of 30 homes, and they completed that in 10 months, added Robb Nelson, another MCH partner.
Michaud said they now hope to build 100 homes a year, depending on the availability of labour.
Stuart McFadden, director of economic development for the municipality, said the build is welcome news.
"I don't know how many times people have applied for positions here and their challenge is finding a home," he said. "I want to thank all the partners for investing in your community."
Nelson said the local economy is surging, but the availability of homes is holding things back.
"The main need here is to be able to fill jobs," says Nelson. "We are second in the province now for jobs posted and not filled – so that means our economy is strong."
Mayor Darrin Canniff said the large-scale build is something the municipality has been missing for years.
"Maple City Homes people are movers and shakers. They see a need and fill it," he said. "Those 400 homes, that's 1,000 people when you include families. They will fill part of a school."
Nelson said he and the other MCH partners are embracing the large-scale project.
"We're still learning. Our suppliers are a big help," he said, adding they try to use all local suppliers, contractors and labour whenever possible. "The end products for our clients are what we're really proud of."
Nelson said the construction of these homes should entice renters and existing homeowners to upgrade, relieving some of the pressures on starter home and rental markets.
The first phase of The Meadows will see 93 homes built, injecting over $30 million into the local economy.