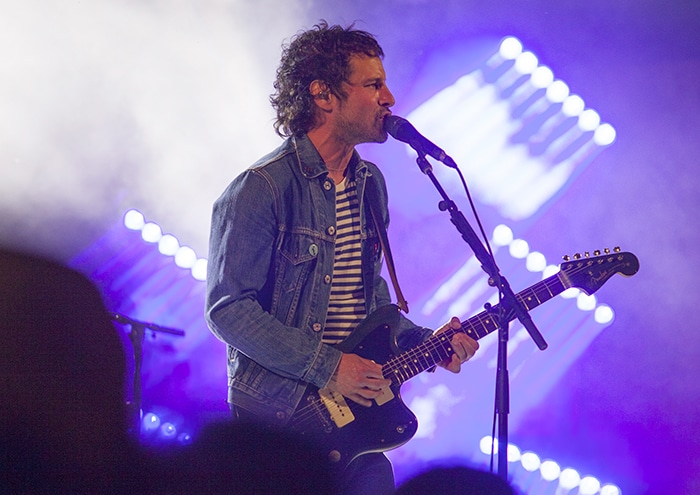 Just how successful was the RM 40/RetroFest weekend in Chatham-Kent?
Well, the RM 40th anniversary events raised an estimated $250,000 and counting for three local charities June 21-22.
The Children's Treatment Centre of Foundation of Chatham-Kent, Chatham-Kent Hospice Foundation, and the Chatham-Kent Health Alliance Foundation all benefitted from events.
"I couldn't be more pleased with our 40th Anniversary celebration," said Rob Myers, Founder, Chairman & CEO of RM Sotheby's, in a media release. "When we were still in the early planning stages, I'd said that I hoped we would have more than 1,000 classic cars in Chatham-Kent for this event and we achieved that – everywhere you looked, you saw a collector car. We had such a great turnout this weekend and we not only raised a few eyebrows, but we raised an impressive amount of money for three charities that are very close to my heart.
"I'm beyond thankful to all the organizations and volunteers that got involved to make this truly the best collector car weekend that Canada has ever seen. It won't be something anyone soon forgets."
Friday night's Sam Roberts Band show in Tecumseh Park saw an estimated 4,000 in attendance, with tickets going for $20 and $25. Proceeds supported the CKHA Foundation.
On Saturday, the RM Classic Car Exhibit was transformed into the RM 40th Concours D'Elegance, featuring more than 40 of the rarest and most valuable cars in the world.
Visitors were lined up throughout the day to enjoy an exclusive look at an entire line up of blue-chip cars from some of the world's most iconic brands.
Proceeds from the Concours will directly benefit the Children's Treatment Centre Foundation of Chatham-Kent.
An estimated 25,000 local and out-of-town visitors joined the fun at RM Grounds on Saturday.
The weekend celebrations were closed out on Saturday night by a sold-out performance by Canadian rock band Big Sugar at the Chatham Capitol Theatre.
More than 1,200 music lovers crowded the theatre to enjoy the show.
Proceeds from the concert benefit the Chatham-Kent Hospice Foundation.
Thousands of people packed downtown Chatham to catch the RM 40th Kick-Off Parade June 21 at 5 p.m., where Kid Rock and his 1964 Pontiac Bonneville were prominently featured among dozens of unique vehicles and showcase pieces, including two mechanical elephants from the 1940 World's Fair.
The annual RetroFest Car Cruise followed the parade, and featured a record 660 classic cars. Spectators enjoyed the display of vintage vehicles at many points along the Cruise route.
About 25,000 people were downtown Saturday, where the Kent Historic Auto Club Classic Car Show on King Street featured more than 800 collector cars on display throughout the day, a new record.
Just down the street, Tecumseh Park featured free live country music by local bands, Dirt Country and The Chasers, as well as a plethora of family activities including, zip lining, a bouncy castle, soap box derby, a petting zoo, Junior Judges, the LEGO Brick Experience with LEGO artist Graeme Dymond, the annual Ms. RetroFest contest, and Hagerty Test Garage.
"With more than 25,000 people venturing Downtown on Friday and another 25,000 at RM on Saturday, the RM 40th Anniversary was one of the biggest events Chatham-Kent has ever seen," said Fannie Vavoulis, RM 40th Anniversary Event Chair. "I could not be more proud of our planning committee and volunteers for putting on such an amazing event and I'm very thankful to our community for coming together and enjoying it all safely and happily. I'm so incredibly honoured that I was able to be a part such a celebrated weekend in the hometown that I love so much."
Interest in all things RM 40 and RetroFest was high all weekend long. That included the sale of limited-edition RM 40 Classic Lager, developed in partnership with Sons of Kent Brewing Co. People lined up down the street from the King Street brewery June 21 for the beverage. The 4,000 or so cans sold out in under 45 minutes.
The CKHA Foundation's online 50/50 draw tripled in jackpot size over the RM 40th weekend. As of Monday, the draw had reached $135,000. The draw will take place at 1 p.m. Thursday.
Tickets can be purchased at the foundation office located at 9 Ursuline Ave in Chatham between 8:30 am and 4:30 pm or online at ckhaf.ca.
"It was an amazing weekend. Seeing so many people come together to celebrate RM Sotheby's 40th anniversary and raise funds for our community made me very proud. It couldn't have been better," added Mayor Darrin Canniff, who rode one of the mechanical elephants in Friday's RM parade.
The fundraising isn't over yet. In honour of RM's 40th Anniversary, long-time friend and supporter of the RM Sotheby's brand, couture watchmaker Richard Mille has donated an exceptional watch, the RM 11-03, to be sold at the company's flagship Monterey auction, Aug. 15-17, with all proceeds benefitting the Myers family's local charities of choice.
Richard Mille timepieces are some of the most sought-after examples of luxury watches, with waiting lists in excess of a year for many new models.
Estimated at $125,000-$175,000, the RM 11-03 is the brand's sportiest watch to date.
Comments
comments