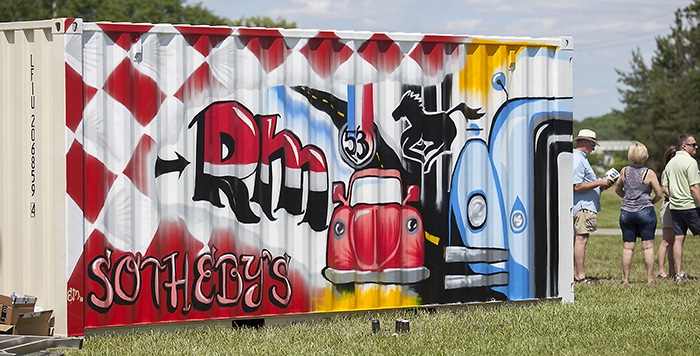 The grounds at RM Classic Cars saw thousands of people stop in on Saturday as part of the RM 40th Anniversary celebrations.
They included Art at RM, where artists displayed their work, and some took part in a graffiti competition on shipping containers.
The RM shop and Concours d'Elegance display attracted many a curious onlooker, checking in how vehicles are restored on site, and what treasures were on display in the Concours.