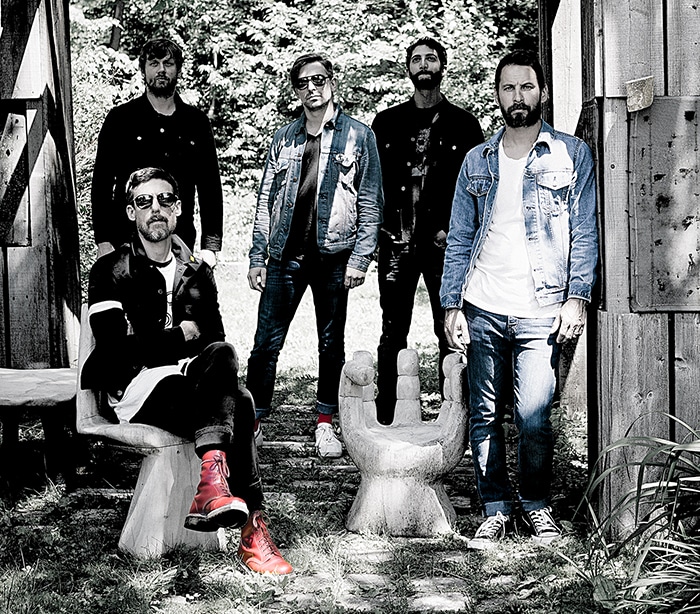 Canadian rocker Sam Roberts looks forward to playing in Chatham Friday night, and possibly checking out some vintage vehicles beforehand.
Roberts, when reached by The Chatham Voice this week, said he celebrated inking a recording contract by purchasing a classic car.
"The first thing I did when I signed a record deal 20 years ago was go out and get a Mustang," he said, referring to a 1966 Mustang GT. "It was in beautiful shape."
But years – and three kids – later, Roberts said he has since sold the vehicle.
"I still have pictures of me in the front seat of that car. It will be good to see the cars this weekend and rekindle the flame."
Roberts looks back fondly on that vehicle. He said he shows pictures of him and the car to his children to show that "Dad used to be cool."
This from the front man in an iconic Canadian rock band that has produced such hits as "Brother Down," "Don't Walk Away Eileen," and "Bridge to Nowhere."
It will be the third time the Sam Roberts Band will play in Chatham. He performed at The River Rock years ago, and was on the CP Holiday Train this past November.
This time around, he'll be playing Tecumseh Park. Roberts looks forward to playing outdoors.
"Playing outside always seems to be fun. I think it's because of winter, because we live in Canada," he said. "We don't see the colour green for six or seven months of the year. There is something about being under the open sky and playing, not just for the band but for the spectators too."
But having played on the Holiday Train and on New Year's Eve outdoors in Niagara Falls at "the world's largest humidifier," Roberts is familiar with playing in cold weather too.
"The Holiday Train was a memorable one. It was the fist time we played for kids in snowsuits," he said.
Roberts is proud of the fact Friday's concert is a charity event as well, as the concert is a fundraiser for the Foundation of the Chatham-Kent Health Alliance.
"The charity component is obviously something we're proud to do," he said. "The X factor here is the cars themselves. We've played at air shows and motorcycle rallies. This will be for our first car show."
Local band Walkin' 47 will open for the Sam Roberts Band.
Tickets are $20 in advance and $25 at the gate. Showtime is 8 p.m.
For more information, visit https://rm40th.com