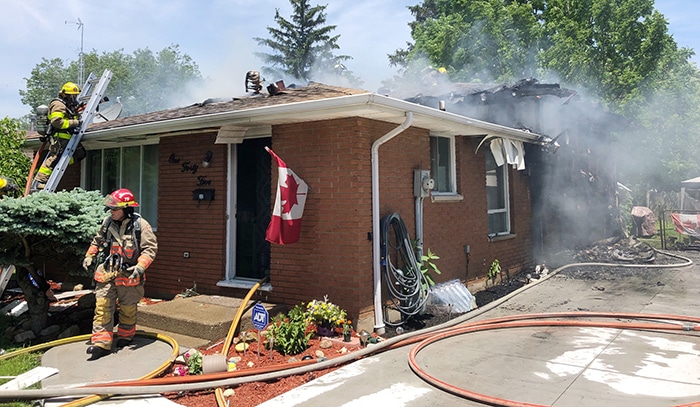 Chatham-Kent fire officials blame careless smoking at the likely cause of a fire that gutted an O'Neil Street home in Chatham Wednesday.
Officials say the fire began about 1 p.m. A neighbour noticed flames on the exterior of the home and notified the occupant.
Everyone was out of the house by the time fire crews from stations 1 and 2 arrived on scene, and heavy flames poured out of the rear of the home.
Damage is estimated at $200,000.
Comments
comments
« Crime of the Week Another surplus, happier staff at CKHA »