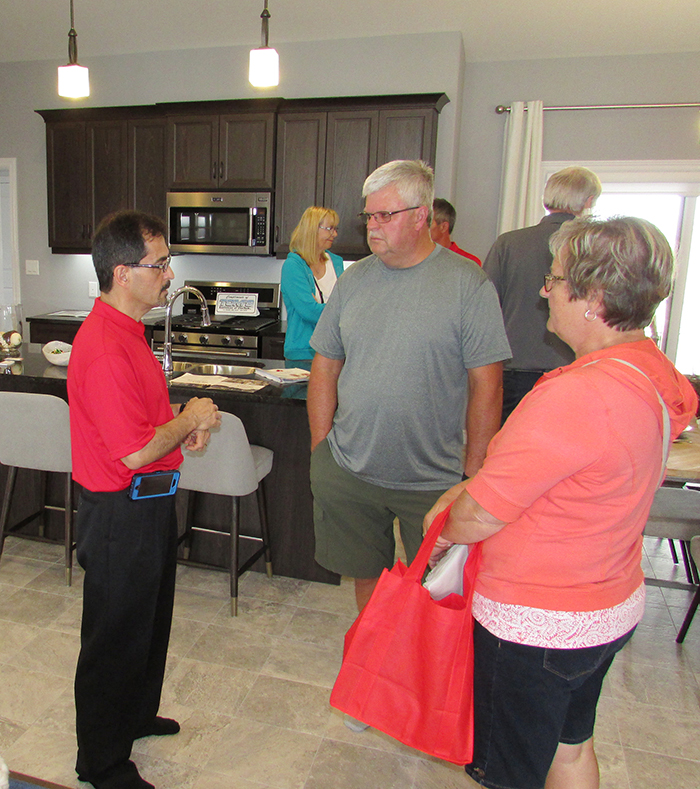 As hot as homes are selling these days in Chatham-Kent, organizers of the annual Parade of Homes expect a busy time of it on Saturday.
That's when members of the Chatham-Kent Home Builders' Association showcase six custom homes in the municipality.
Maple City Homes, Rumble Homes, Multi Construction, and Depencier Builders are opening the homes to public viewing from 10 a.m. to 2 p.m. in Chatham, Dresden and Thamesville.
Homes are showcased at 610 Daylight Pt., 10 Riverview Dr., 167 Hudson Dr., and 16 Cabot Tr. in Chatham; as well as 30128 Jane Rd. in Thamesville; and 295 Davies St. in Dresden. All are homes that have been custom-built for their owners.
John Rumble of Rumble Homes said the builders' association looks forward to the Parade of Homes.
"It's been a big event for the association. There are not many chances where you get to walk through finished homes, let alone custom homes," Rumble said of new builds. "Usually, you have some spec houses to go through, but every now and then we can showcase some special customs."
He added home builders love to show off how they can customize new homes to suit the desires of their clients.
"A lot of us do some custom work. It's nice to showcase those. You get a little more of what the client's taste is," he said.
Some of the homes on display for the Parade of Homes are already sold, while others are showcase homes that are staged, and periodically you will come across a home that the owner has already moved into, but is willing to show off.
"We get the occasional one that is lived in by the customer, but they are OK with people moseying through their place for the day," Rumble said. "Sometimes, the homeowners stick around and you can get feedback from them."
As for who views the houses in the parade, Rumble said it's a great opportunity for someone who is having a home built for them, or for someone contemplating such a move.
"Anybody who is building or thinking about doing it, the best thing is to walk through these homes," he said. "It's one thing to see plans for a house, but it's another thing to walk through a finished home and get a feeling for square footage, ceiling height, cabinet work … just everything."
The parade is more than just taking a gander at these homes, as it is a chance to meet the people who built them, Rumble said. Considering how busy everyone is, he said it's an excellent chance for people to talk to the builders to see if opting to have a home built for you is a good fit.
The Parade of Homes is a collaborative effort by the home builders' association, Rumble said, which is a close-knit, supportive group.
"The whole association gets along really well. We all work together here and want to support Chatham-Kent," he said. "We are competing, but at the same time, we are working together."
The collective mindset extends to labour and supplies, he added.
"Most of the work done in these houses are with people who are part of the home builders' association: suppliers, etc. We always try to have everybody use each other," he said. "You'll see stuff available from suppliers and all the work available from the subtrades."
Rumble expects several hundred people will go through the homes on Saturday, regardless of the weather.
"It's a busy four hours. Participation is not weather-dependent. If it's a rainy day, it's a great day to look inside, and on a sunny day, it's a good day to get outside," he said.
Comments
comments