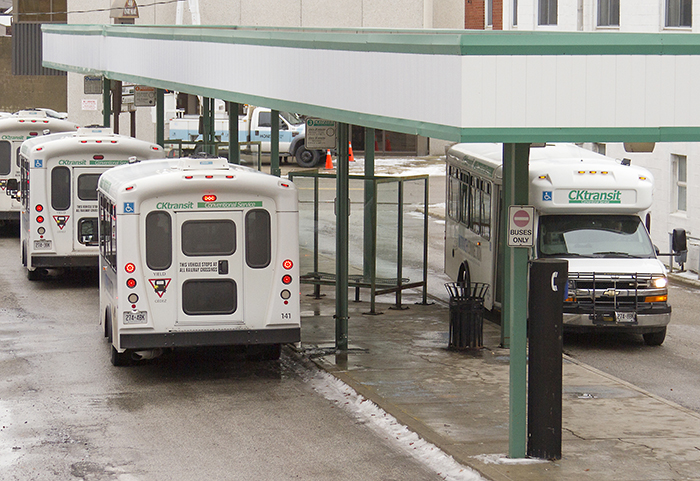 Someone stole a solar panel off the CK Transit shelter at 85 Pine St. in Chatham on May 1.
Transit officials say there is only one company, Mountain Shelter Solutions, that should be installing or removing the solar panels on bus shelters, or doing any maintenance on them.
If you see someone other than Mountain Shelter staff working on a bus shelter, call police at 519-436-6600.
If you witnessed the theft at the Pine Street shelter, or have information in regard to the theft, call police as well.
Comments
comments