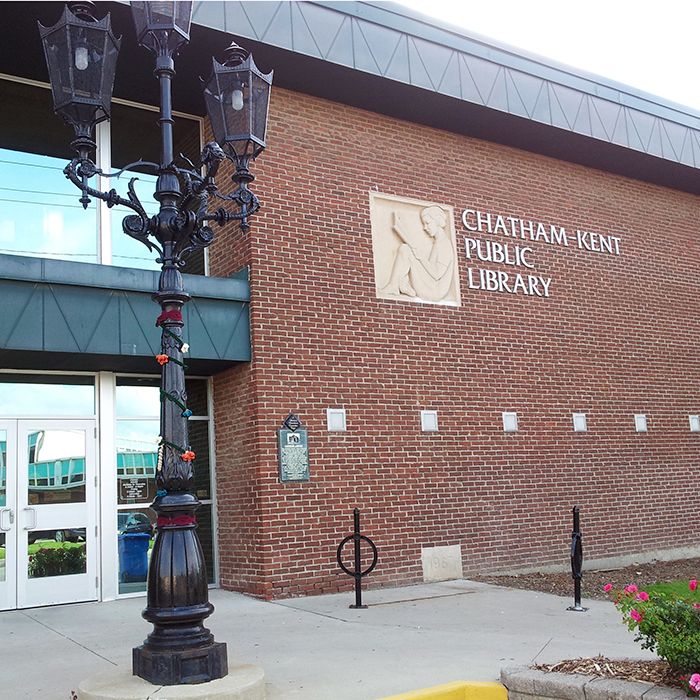 On Saturday public librarians from across Southwestern Ontario met with Michael Tibollo, Minister of Tourism, Culture, and Sport as well as local MPP Rick Nicholls, Chatham-Kent-Leamington.
"I think it's important to show that members of the public service are willing to work with this Government for the good of the people" Nicholls said in a media release. "Minister Tibollo took time out of his busy schedule to visit my riding and meet with librarians from SW Ontario to clarify and dispel rumours and to hear from front line personnel on how to improve efficiencies."
Nicholls said he was keen to have the Minister visit Chatham to talk about his government's plans and reassure library administrators from Chatham-Kent, London, Oxford County and Essex County that their voices are being heard.
In recent weeks there has been tension in some parts of Ontario over the cancellation of the inter-library loan delivery service.
""It was never the mandate of the government to cut inter-library services. That was never on the table. We reacted very quickly within days of being told that was being cut, especially given the fact that it's marginalized communities and Indigenous communities that are going to be affected, as well as northern communities and remote rural communities," said Tibollo in the release. "We have a responsibility to every Ontarian to govern responsibly to protect what matters most."
The Chatham-Kent Public Library has 11 branches in total, including Tilbury, Chatham, Merlin, and Blenheim in Nicholls' riding, while the Essex County Library has branches in Leamington, Ruthven, Kingsville, Essex, Comber, Woodslee, Lakeshore, Tecumseh, and Stoney Point.
Aside from books spanning all genres and fiction/non-fiction as well as historical archives, these libraries also provide community programming for people of all age groups as well as internet access for those from less advantaged backgrounds.
Tania Sharpe, chief librarian for the Chatham-Kent Public Library, described the meeting as "very encouraging.
"Minister Tibollo was very frank with us," she said. "As a young man, he was an avid user of his public library. It was encouraging and reassuring to know that he does know the value of the public libraries in our communities."
"The reading programs for kids, the mentoring programs for at risk youth, the social events, the cultural programming and more are services that we highly value and will work hard to not only preserve but grow going forward," noted Tibollo.