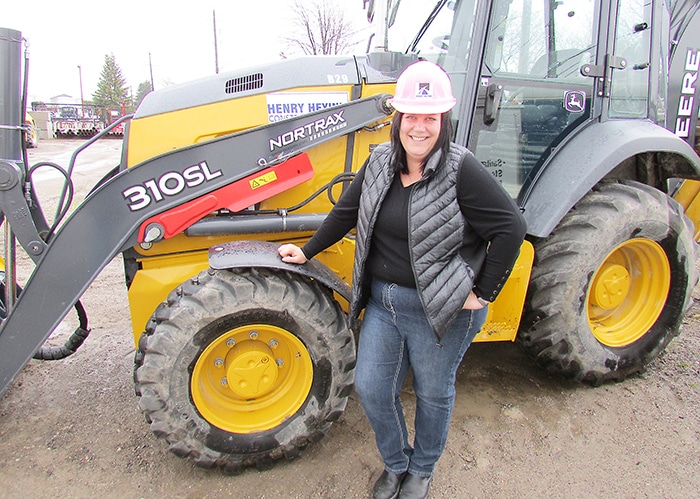 A local company will be showing about 150 area high school students from Grade 11 and 12 the ropes of the construction trade at a special Construction Day on May 2 in Chatham.
Organizer of the event, Rebecka Heyink, Operations Manager at Henry Heyink Construction Ltd. in Chatham, said she has been planning this day for quite a while, and is pleased her company and industry partners – contractors and suppliers – are able to offer this experience to students.
"We are so excited to have this day finally in Chatham. I have been involved in the one in Sarnia for the past five years and made it my mission to get one in Chatham as well."
Heyink said the day starts at 9:30 a.m. and goes until 1:30 p.m., with students getting some hands-on understanding of the equipment and different skilled trades involved in construction. The two site locations are Henry Heyink Construction, 275 Colborne St. and Huron Construction at 10785 Pinehurst Line, with all students converging at Heyink for a combined lunch.
At Henry Heyink Construction, their business involves what Heyink describes as heavy civil work when it comes to the bulk of the work they perform.
"An easy way to think of heavy civil work is from the ground down, so storm sewer and sanitary sewers and water mains, paving, trucking of gravel, concrete work such as sidewalks and curbs," she noted.
In business for 40 years this year, Henry Heyink Construction was started in 1979 and has grown in size and reputation since that day. The company has both men and women on staff, and has an excellent record of safety and giving back to its community.
For Heyink, this event has been a while in the making, but she is "really pumped" to be able to discuss what she does and how she got her start on her home turf.
"I would love to promote construction as a career to both young men and women. I started working for my dad when I was 16 years old and was a flagger, now called a traffic control person, then moved up to a labourer," Rebecka noted. "I finished high school and went to Conestoga College and I graduated in 2000.  I worked for a construction company in Orangeville doing quality control on gravel, concrete and asphalt.  I joined the Henry Heyink Construction team late in 2001 and started as an on-site supervisor, moved to project manager and now am the Operations Manager.  My job is a lot of organizing and is a challenge every day."
The Operations Manager said she loves construction and the diversity of it.
"It has changed a lot since I started with a lot more red tape to get the jobs done but it is truly my passion. I worry about the labour force and negative image skilled trades get.  We are trying to promote and show young men and young women how many jobs there are in this industry and the money that can be made," Rebecka said.
Henry Heyink Construction Ltd. was established in 1979, and has operated successfully since by performing a broad range of General Contracting and Civil Construction services in diverse market categories, usually within a 100-km radius of Chatham-Kent.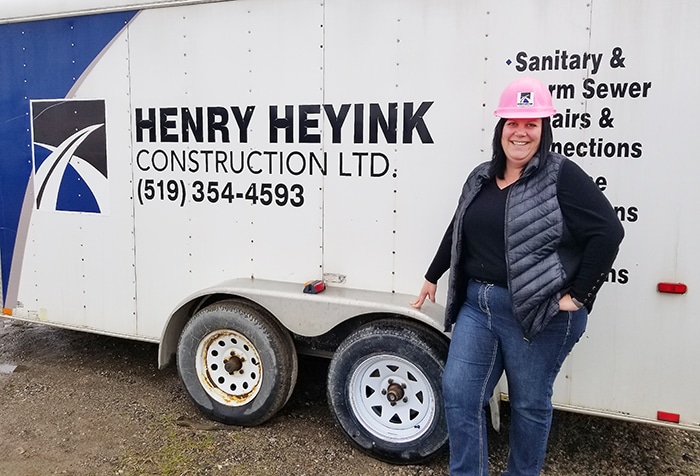 Comments
comments