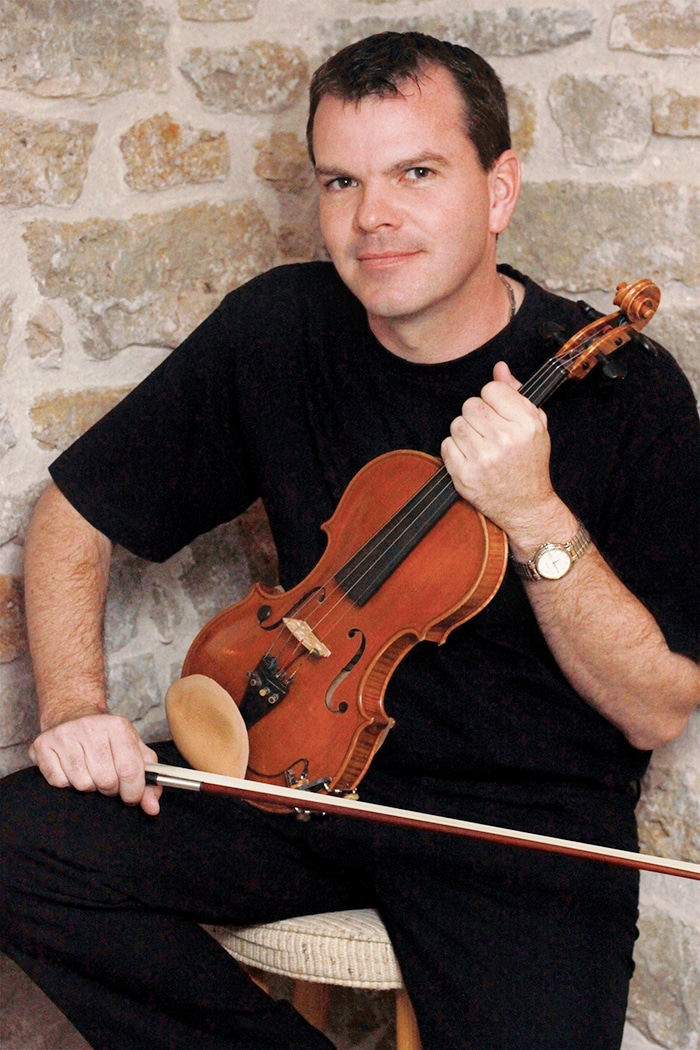 Renowned Canadian Fiddle Champion Scott Woods and his all-star band present Fiddlin' Around on Saturday night in Blenheim.
This new uplifting two-hour Branson-style live show features lots of fun fiddle tunes in the style of Don Messer, Graham Townsend and Al Cherny, as well as traditional country and Gospel songs that reflect the music and values of the past.
A variety for all tastes and ages, this fast-paced family show will keep everyone entertained with Woods' wit and his prowess on the fiddle, along with sweet harmonies, smooth vocals, yodeling, sensational step dancing, family humour, inspirational stories, and Woods' famous trick fiddling – front and back somersaults and walking on a barrel – all while playing his fiddle.
Scott Woods is a two-time winner of the Canadian Open Fiddle Contest, two-time winner of the Canadian Grand Masters Fiddle Championship as well as Fiddle Entertainer of the Year.  In 2018, Woods was presented with the Lifetime Achievement Award from the Canadian Grand Masters Fiddling Association.
Woods plays at the Blenheim United Church on April 27. Tickets are available at Paper Angel Studios, and Mittens Jewellers.
Comments
comments