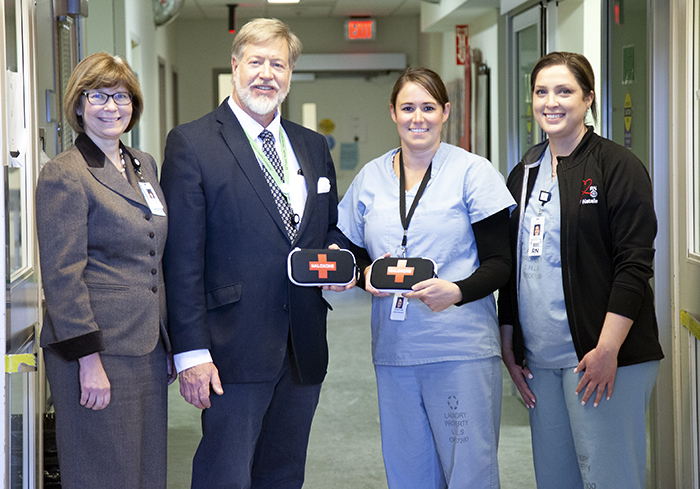 Chatham-Kent Health Alliance (CKHA) has partnered with the Chatham-Kent Public Health Unit (CKPHU) to prevent opioid overdoses in the municipality.
CKHA's Emergency Departments at both Chatham and Wallaceburg sites are training and providing nasal Naloxone kits to clients at risk of overdose.
"CKHA is pleased to partner with the health unit and provide Naloxone kits through our Emergency Departments. These take home kits can save lives by equipping people with training and a safe medication that can reverse the effects of opioids," said Lisa Northcott, Vice President and Chief Nursing Executive, CKHA, in a media release.
This partnership is made possible by the Ontario Naloxone Program, which was created to increase access to Naloxone for those at high risk of opioid overdose, as well as their friends and family.
"The Emergency Department at CKHA is a critical pipeline to care for many people in Chatham-Kent. We are delighted to collaborate with CKHA to increase access to life-saving naloxone in our community," said Dr. David Colby, Medical Officer of Health, Chatham-Kent Public Health Unit.
CKHA will be the first community partner supporting the program in Chatham-Kent, and the health unit is hoping to expand to other agencies within the next year.