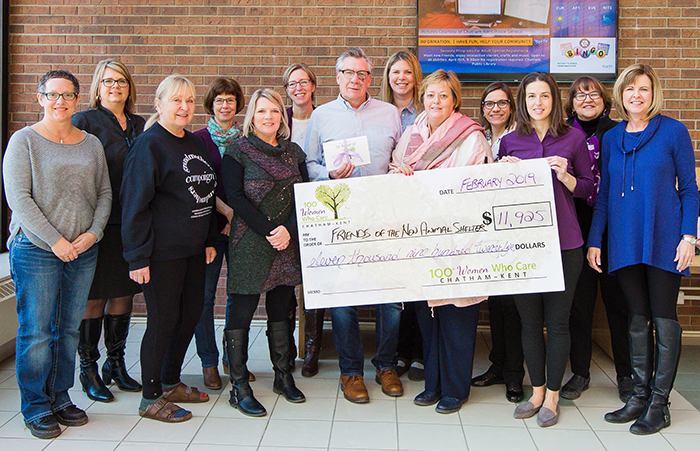 The Chatham-Kent Chapter of 100 Women Who Care recently presented $11,925 to the Friends of the New Animal Shelter to help support the construction of their new building.
"We are grateful to 100 Women Who Care. We believe that this shelter will have a significant impact on all of the residents of the CK community," Lynn McGeachy, Project Manager of the new Animal Shelter, said in a media release.
Since August of 2016, 100+ Women Who Care Chatham-Kent has donated more than $110,000 across 11 local charities.
Membership is ongoing, and women who care about Chatham-Kent and want to make an immediate, direct and positive effect in their home community are encouraged to join.
100+ Women Who Care CK meet four times a year for one hour and at each meeting local charities in financial need are presented by members; one is selected by a majority vote to receive the collective donation.
Each member of 100+ Women Who Care commits to making a $100 contribution to the selected charity, which results in a large impact donation in the Chatham-Kent community.
The next meeting will be held on May 29 at the Retro Suites Derby Event Centre from 6 p.m. to 7 p.m.; doors open at 5 p.m. for registration and networking.
For more information, visit www.100WomenWhoCareChathamKent.com.
Comments
comments