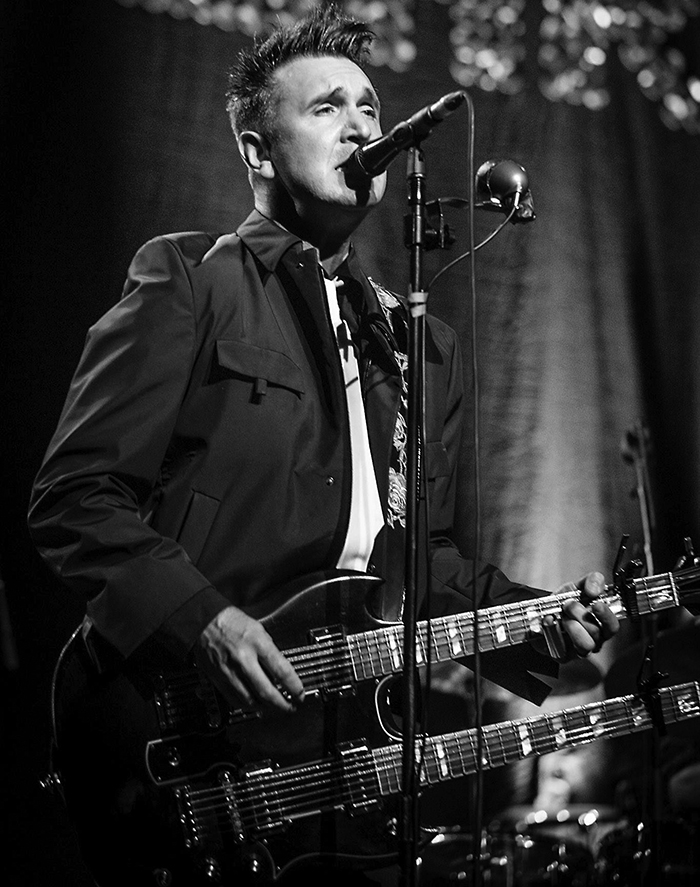 The organizers of RM Sotheby's 40th Anniversary Celebration have announced the second band coming to down to Chatham on the June 21-22 weekend, as Big Sugar will rock the Chatham Capitol Theatre on the Saturday night.
Led by vocalist Gordie Johnson and his signature double neck Gibson guitar, the leaner, cleaner, present-day Big Sugar will perform new songs such as "Anything is Possible," as well as classics, such as "Diggin' a Hole," "Ride Like Hell," and other classics.
Proceeds from the concert will support Chatham-Kent Hospice Foundation and will be used to provide end-of-life hospice care to families in the Chatham-Kent community.
"We are excited to announce even more fun set for our 40th Anniversary Celebration weekend, which continues to grow," said Rob Myers, Founder, Chairman & CEO of RM Sotheby's, in a media release. "Between the cars and the concerts, there will be something for everyone to enjoy on June 21-22 and we're proud to support an organization as important as the Chatham-Kent Hospice Foundation with our events. The hospice has touched so many families in our community, including my own, and we look forward to seeing enthusiasts of all ages rocking out to Big Sugar at the Capitol Theatre for an amazing cause."
"We are thrilled to be part of the RM 40th Anniversary Celebration and excited for the Big Sugar concert. We are very grateful for the opportunity to raise funds to help us continue to offer hospice care," said Jodi Maroney, Executive Director, Chatham-Kent Hospice Foundation.
Opening for Big Sugar will be local rockers Superfly.
Ticket information will be available soon.
The RM Sotheby's 40th Anniversary Celebration weekend is tag-teamed with Chatham's annual RetroFest classic car event.
Additional details on the weekend's community activities and entertainment will be released as they become available.
On-sale dates for the Big Sugar and Sam Roberts Band performances will also be announced in the coming weeks.
Updated event details for RM Sotheby's 40th Anniversary Celebration can be found at rmsothebys.com/40years.