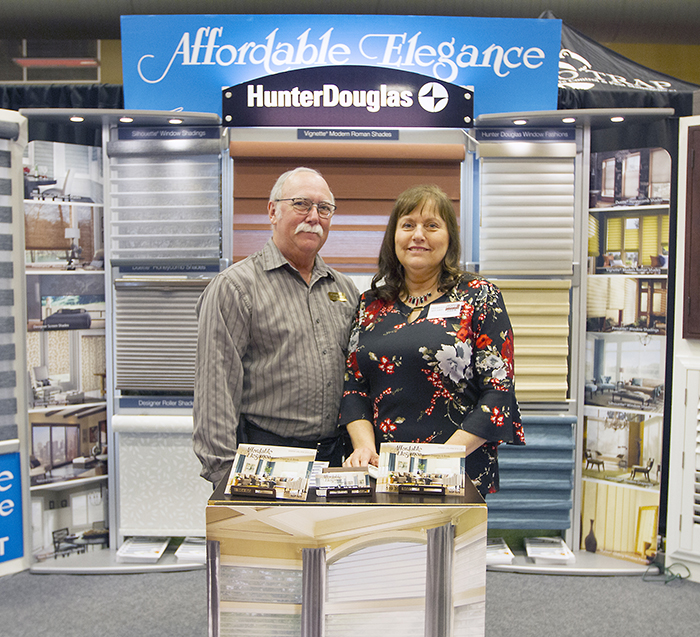 Affordable Elegance's husband and wife team Bernie and Theresa Rivard from Pain Court were part of more than 125 companies showcased at the 37th Annual Chatham-Kent Home & Garden Show on the weekend, held at the John D. Bradley Convention Centre. 
The busy three-day event featured the best in home improvement.
Below, the Back Deck Men's Greg Carron, left and Dennis Gignac, right, were also part of the event.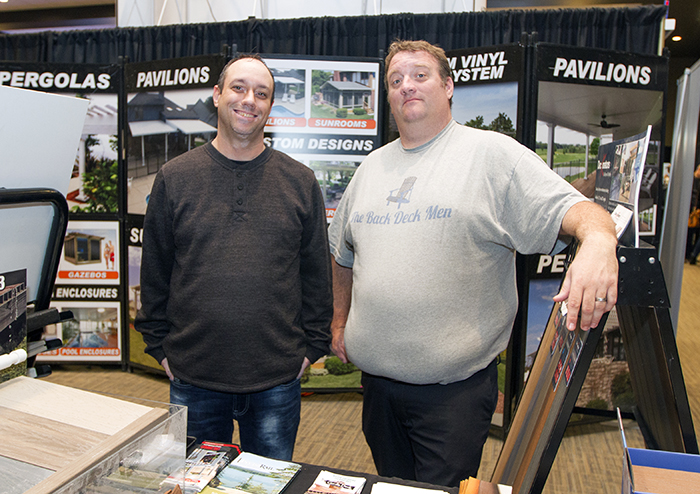 Comments
comments
« Meals on Wheels gets a helping hand Dance season descends on C-K »