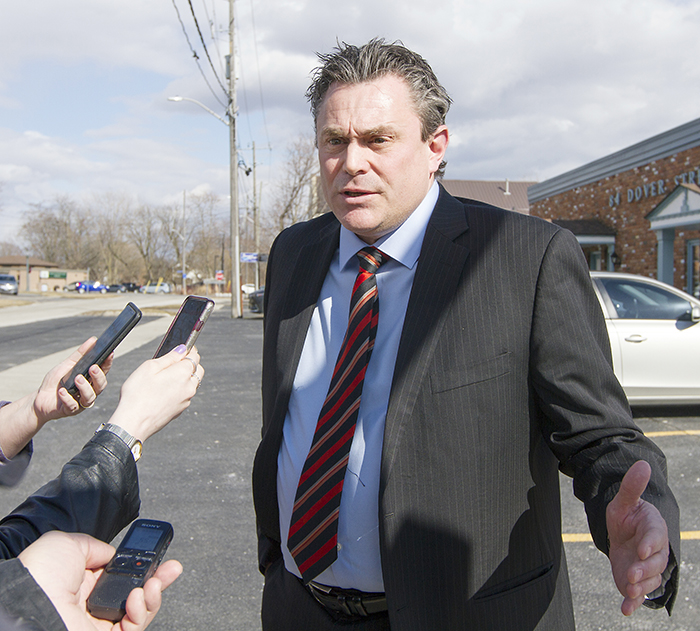 Municipal officials say they anticipate it will be a few weeks before they see a report from the integrity commissioner into an investigation of the conduct of a former councillor, something the commissioner has echoed.
Derek Robertson, who served on council from 2010 to 2018, went public with the media on March 18, confirming he was the person under investigation by Paul Watson, Chatham-Kent's integrity commissioner, over allegations he had breached the code of conduct. According to material related to the investigation, former Mayor Randy Hope filed the complaint in November.
"An investigation by the integrity commissioner is ongoing," the municipality's chief legal officer, John Norton, said in a release. "In terms of process, I understand that on Monday (March 18) the integrity commissioner conducted an interview and is now finalizing his report. I expect it will take several more weeks before he finalizes his report and submits it for council's consideration."
Watson, in an interim report that went to council on Monday night, said he anticipates it will be 30-45 days before he's finished his investigation and report.
The integrity commissioner also stated in his report to council that Robertson and his lawyer, Steve Pickard, committed a "serious breach of protocol" by releasing details of his "preliminary report" to the media.
In 2016, council appointed Watson to act as integrity commissioner for the municipality. He's a local lawyer and a former municipal councillor.
Watson has also recently been appointed as the integrity commissioner for Sarnia and Kingsville.
"Municipal councils are required to appoint an integrity commissioner who is responsible for performing, in an independent manner, investigations into alleged breaches of the code of conduct," Norton said. "The integrity commissioner does not report to, and is not accountable to, any member of the municipal staff."
As of March 1, the province required all municipalities to hire an integrity commissioner.
Once Chatham-Kent's municipal clerk receives Watson's final report, it will be made available to the public as is required by provincial law, municipal officials said.
The role of council, once the final investigative report is received, is to make final decisions based on recommendations, if any, contained in the final investigative report, according to the municipality.
In a previous article in The Chatham Voice, Chatham-Kent CAO Don Shropshire said Watson had not provided a final investigative report to the municipality.
Norton agreed.
"In my opinion, it would be inappropriate for staff or members of council to make comments about this matter while the integrity commissioner continues his investigation," he said. Municipal officials added that until the integrity commissioner has provided his final report, senior municipal staff would continue their arm's length participation.