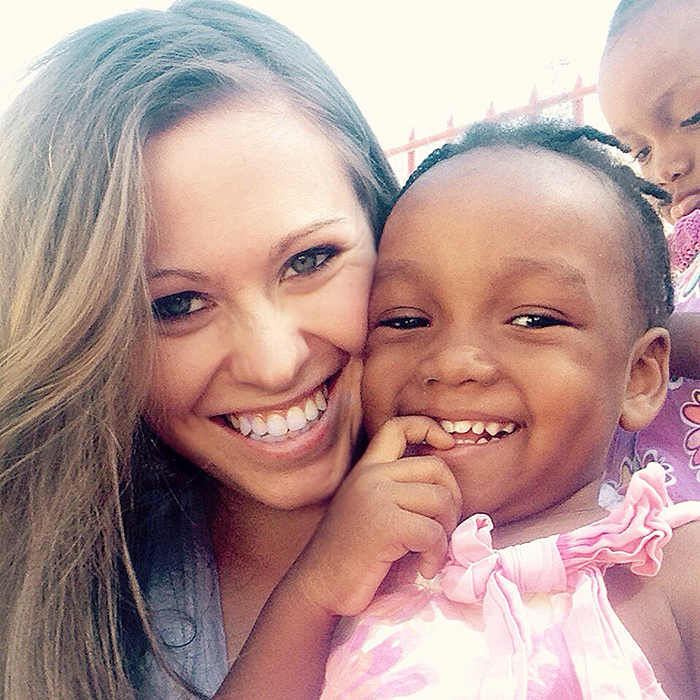 The political strife in Haiti has led to property strife, and it ultimately left a locally supported children's home out on the street.
Maison Ke Kontan, the children's home run by the local non-profit organization Hime for Help, is being kicked out of its current home in Port au Prince.
Emily Hime, who has run the home since 2012, said the property changed hands and the new owners had wanted a full year's rental fees up front.
"In Haiti, you have to pay the entire year up front when you are renting a new house. There's no monthly option there," she said, adding prices are from $7,000 to $10,000 to rent a home there. "It makes it really difficult for us to come up with a large sum of money on such short notice."
With the previous owners of the property, Hime said they initially had to pay the large up-front fee, but there was eventually some flexibility, which came with its own issues.
"The last few years, they let us break it down into two or three payments as we were struggling to come up with the large sum of money to pay each year up front. They charged us more, though, since we weren't paying it all up front."
So $10,000 became $12,000, but broken up into multiple payments.
While speaking with The Chatham Voice, Hime learned the new owners would accept multiple payments, just as the former owners did.
Instead of scrambling for $10,000, she said the immediate target was instead $4,000.
Hime said that was great news.
"We aren't close to having a year (of rental fees). Now we can buy a little more time to try to figure out how we can raise these funds that are needed," she said.
UPDATE: Unfortunately, after The Voice went to press Monday night, Hime learned the deal fell through. Furthermore, a replacement home deal that had come together also failed, as the landowner neglected to mention one important fact.
"We went to move into the new place where they had agreed for three separate payments, but when we went to move in, they told us that the person living in the house currently has to stay with us too, which meant there isn't enough room for the kids," Hime said. "Our staff are out searching for a house this (Tuesday) morning. Hopefully we can find another."
If another property can't be found, Hime fears the children's home could be dissolved.
"The only other option I can think of would have been separating the kids and finding another children's home to put them into," she said. "Which to me is not a solution at all. These kids are each other's family. Separating them would traumatize them incredibly, especially after they've already lost so much."
To help raise funds to keep the home running, Hime had started a GoFundMe page for the sustainability of Maison Ke Kontan. She said it was slow to see results.
But Hime said support in Chatham-Kent for Hime For Help has been incredible over the years.
"I'd just like to thank the community once again for the ongoing support and for making it possible to keep doing what we are doing, and to all those who have already donated or shared our GoFundMe page, every little bit helps," she said. "Spreading the word, hosting a fundraiser, whether it be an event or even as simple as a bake sale, yard sale, etc. is appreciated."
To visit the GoFundMe page, visit: https://www.gofundme.com/sustainability-for-ke-kontan?utm_source=facebook&utm_medium=social&utm_campaign=fb_dn_cpgntopnavlarge_r&fbclid=IwAR0RqlD6rQ_HWbrwsDq925dlB-yO7KyNEF5iR7s5K9bwXY-E_7J_a_BvZHc
Comments
comments