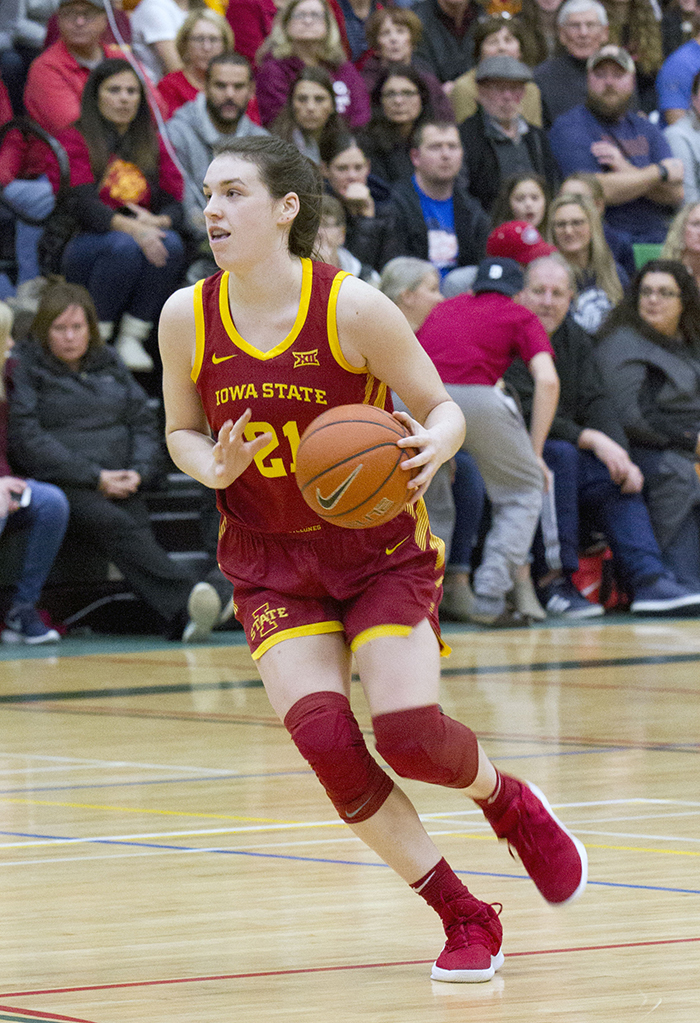 Being named the Big 12 Conference's Player of the Year could be the crown jewel of a storied career for Chatham-Kent's Bridget Carleton during here time playing guard for the Iowa State women's basketball team.
Carleton, a senior guard, recently received the accolades.
According to previously published reports, Carleton's play has made her one of the best players in Cyclones' history. She's second on the school's all-time scoring list.
She's also the first Cyclone to win the Player of the Year honours.
The award is voted on by the league coaches.
Carleton leads the league in a number of categories, including scoring, steals and free-throw percentage. She's also in the top five in rebounding and assists.
On six different occasions this season, Carleton earned Big 12 Player of the Week accolades.
Comments
comments