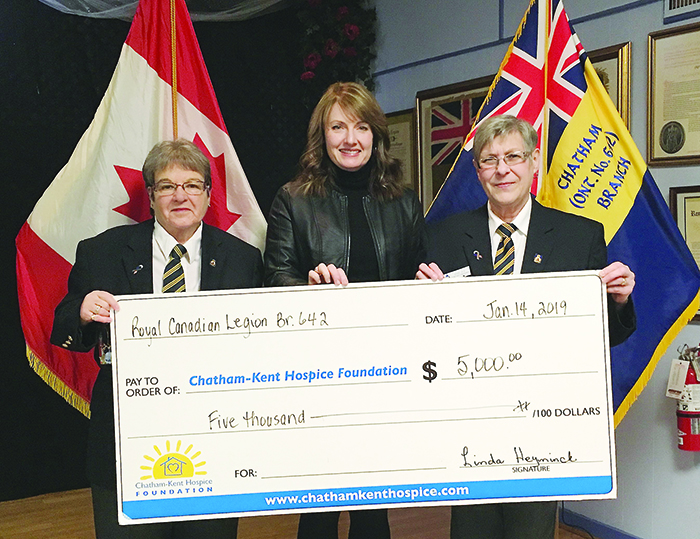 Representatives from the Royal Canadian Legion Br 642 in Chatham recently made a $5,000 donation to the Chatham-Kent Hospice to be used for ongoing operating expenses.
"It's because of generous donations like this one from the Legion that we are able to offer end-of-life care at no cost to families in our community," Jodi Maroney, Executive Director, Chatham-Kent Hospice Foundation, said in a media release. "This gift from the Legion will be used to provide soups and snacks for families and visitors, keep our residents comfortable by covering the cost of utilities and help maintain our Hospice home."
Since opening the doors in April 2016, Chatham-Kent Hospice has cared for more than 550 families from across Chatham-Kent.