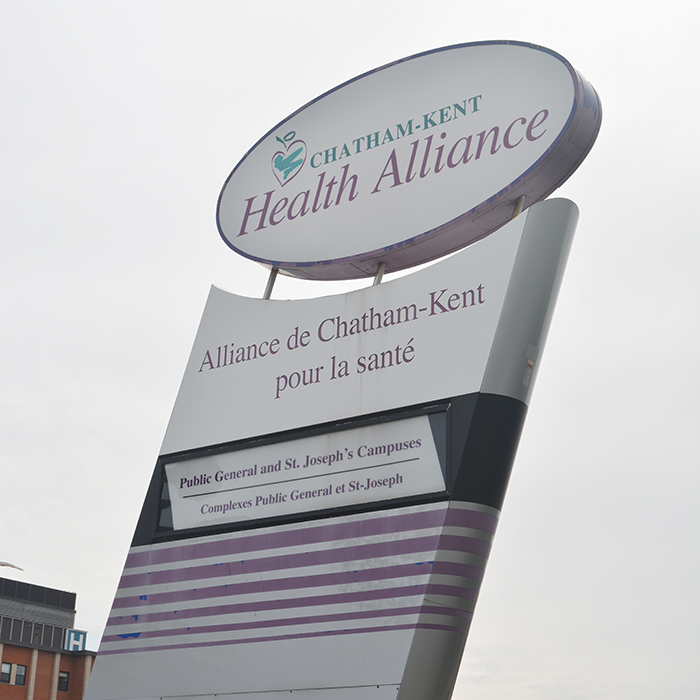 Hospital officials hope to have urology back in Chatham-Kent in just over a year's time.
Chatham-Kent Health Alliance officials made the announcement Friday.
Greg Aarssen, chair of the hospital board, said Lori Marshall, president and CEO of the CKHA, and her team have been working on a plan to bring urology services back to the alliance. It's been missing since 2015 when one urologist retired and another moved away.
Bluewater Health in Sarnia has been handling urology clinics locally, and surgical services at their facilities on the CKHA's behalf.
Marshall said funding will be included in next year's budget.
At this point, more needs to be done, however, including recruiting new urologists and preparing the facility to house the service.
Jerome Quenneville, vice-president and chief financial officer for the CKHA, said there is still space at the hospital dedicated for urology, but the equipment is dated. He added that $1.7 million will be spent to upgrade equipment, expand services and reintroduce the surgical side of the department.
Marshall said before any recruiting can be done, the CKHA must take the issue to the Erie-St. Clair LHIN – Local Health Integrated Network – which governs disposition of provincial funding for health care in this part of the province.
Aarssen said bringing back urology is an example of the hospital board and administration looking at where the greatest needs are and taking action.