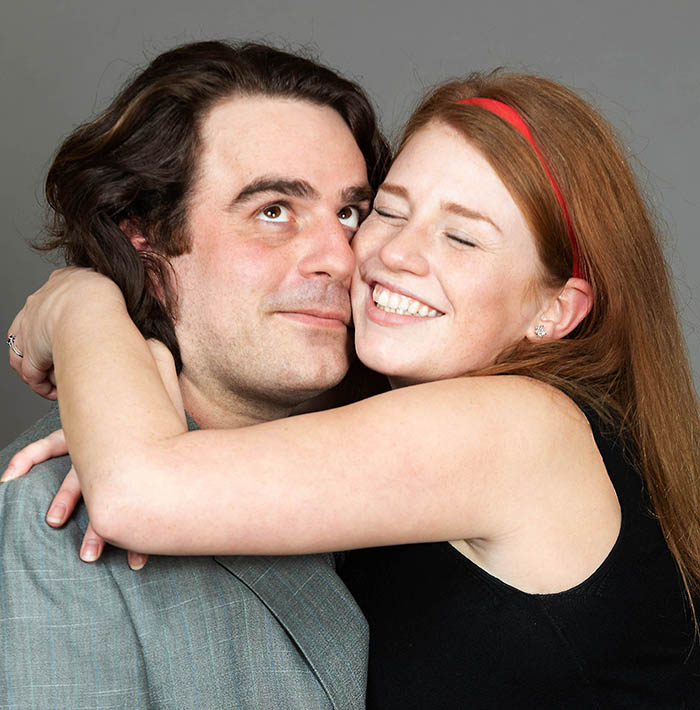 Theatre Kent is presenting a classic Neil Simon comedy as the second production in its 40th anniversary season.
Barefoot in the Park will hit the Kiwanis Theatre stage Feb. 7 to 9, starting at 7:30 p.m. each evening.
The show tells the story newlyweds Corrie Bratter (Victoria Franks) and Paul Bratter (Cade Robinet), as they begin married life in a tiny, fifth-floor walk-up apartment in a Manhattan brownstone.
The show is being directed by JC Wright, who says the cast, "have been working hard since day one."
"It's a grammatic comedy," Wright said in a media release. "It takes place in New York in 1963, and is a love story between two young people who have been married for six days and are just trying to figure out how to live together."
Throw in an anxious mother (Robyn Brady) and an eccentric neighbour (Neil Wood) and anything can happen, including a few tears and plenty of laughs.
The ensemble cast is rounded out by Dan White and Tony Erdelyi.
Barefoot in the Park is Theatre Kent's entry in the annual Western Ontario Drama League Festival, and there will be a brief public adjudication following the performance on Feb. 7.
"Coming to see the show, you will laugh, you will have a great time and you will see six people on stage having fun," said Wright.
Tickets are $20 for adults and $18 for seniors and students. They are available at the Capitol Theatre box office on King Street, by calling 519-354-8338 and online at www.cktickets.com. Tickets will also be available at the door, beginning at 7 p.m. each night of the show.
More information is available online at www.theatrekent.com or by calling the box office.