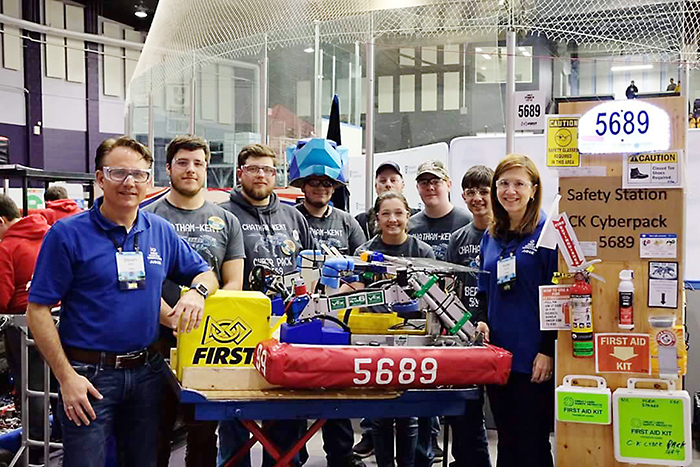 For the fifth straight year, St. Clair College is supporting local high school FIRST Robotics teams with a $1,000 donation to each team.
This brings the total support for local teams to $125,000 since 2014.
St. Clair College is a Gold Sponsor of the Windsor-Essex Great Lakes Regional (WEGLR) event which will be held at the University of Windsor on March 28-30. It is one of the largest FIRST Robotics competitions in Canada and draws more than 1,500 students from more than 45 teams.
That includes the Chatham-Kent CK Cyber Pack team. St. Clair officials said the college played an integral role in the start-up of the Cyber Pack team in 2015, comprised of students from local high schools.
The college also hosts the Lego Robotics annual competition geared to elementary school students.
"The underlying philosophy of FIRST Robotics – that the challenge of building something can be a highly educational adventure – reflects both the college's hands-on academic environment and our effort to foster interest and involvement in science, technology, engineering and math (STEM) subjects," St. Clair President Patti France said in a media release. "It also provides the teamwork, critical thinking, and time-management skills that are so essential in all levels of education and employment. The college is pleased to support these competitors because we know they aren't just building machines, they are building their futures."