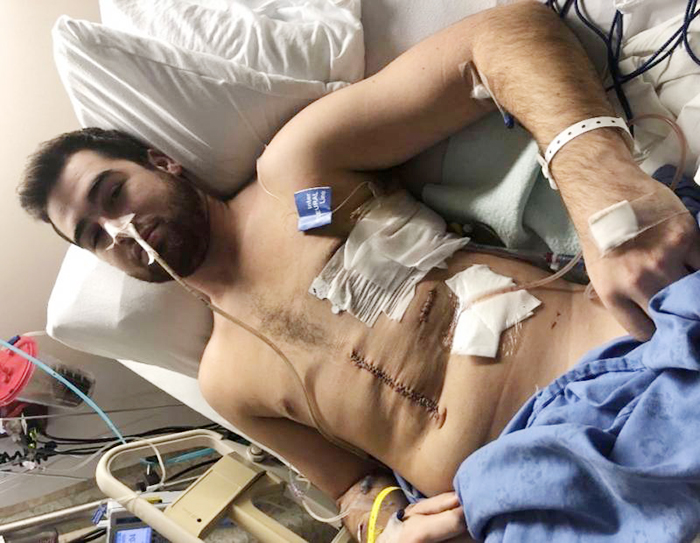 The former captain of the Dresden Junior Kings is recovering in hospital after suffering from a stab wound in Windsor.
A GoFundMe campaign has been launched for Thamesville's Dillon Liberty, 23, after the alleged incident, which took place in a bar on New Year's Day, shortly after the ball dropped.
"Dillon is a very caring person that didn't deserve this at all," the GoFundMe page states.
"He is in stable condition after having his spleen removed, as well as punctures in his diaphragm and lung. He is currently still in the hospital fighting every day to get back to normal."
For the full story in the Sydenham Current, click here.