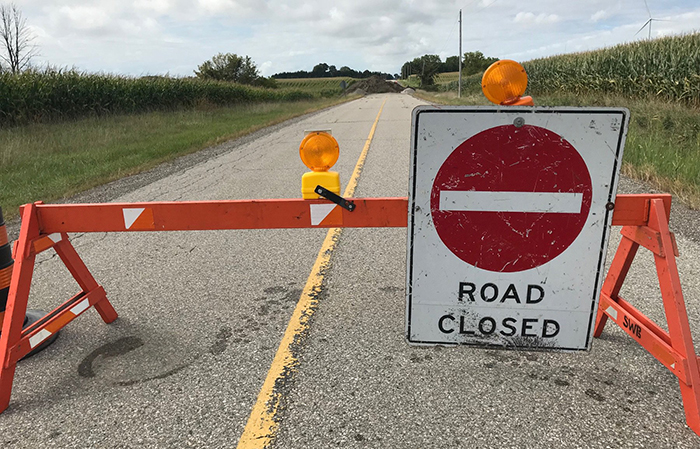 A road originally closed in mid-May, ostensibly for two weeks, reopened today.
New Scotland Line was closed due to the culvert failing just west of Kent Bridge Road.
Originally closed between Kent Bridge Road and Mull Road on May 17, it was scheduled to be reopened May 31, but upon excavation and inspection, it was revealed the entire structure had to be replaced.
Municipal officials said that led to a delay due to needed design work, and then environmental regulations added to the delay due to potential impact on species at risk.