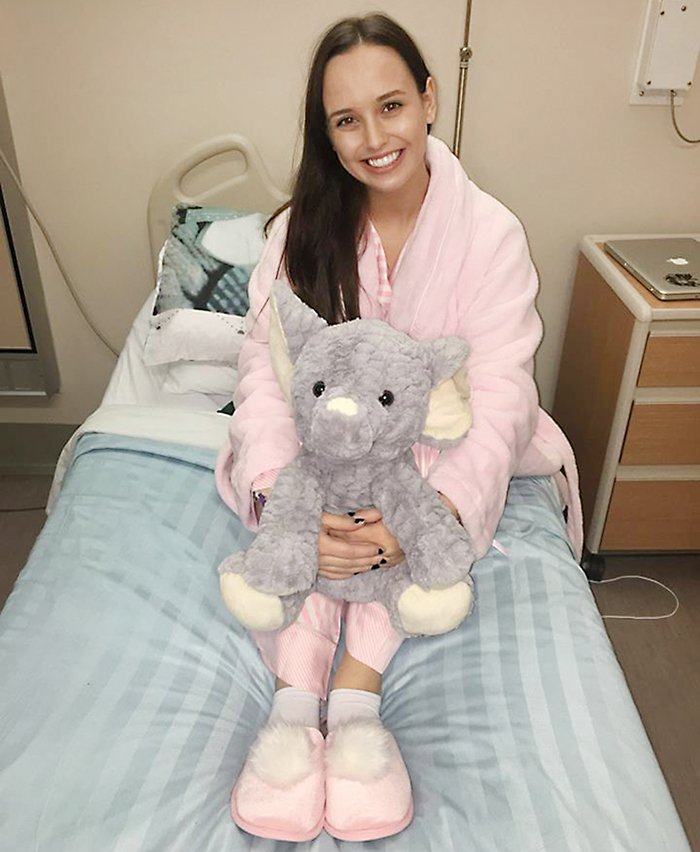 Chatham's Jocelyn McGlynn hopes to become a doctor some day, but first she must jump a tall medical hurdle of her own.
The fourth-year Medical Sciences student at the University of Western Ontario is battling an aggressive form of leukemia, acute myelomonocytic leukemia, and requires a stem cell transplant.
It was hoped her brothers Maxx and Zach would be matches, but the family recently learned that isn't the case.
The search is on now for a non-related donor for the 21 year old.
Determining if a person is a match is as simple as having a swab done of the mouth to gather saliva for testing. Testing is done at blood donor clinics.
Clinics in Chatham take place Dec. 22 at the St. Clair College HealthPlex and Jan. 9, at the Spirit and Life Centre on downtown Chatham. You can register as a stem cell donor online in advance at www.blood.ca.
"We very much appreciate the support we have received and the momentum to add donors to the OneMatch registry. We are feeling confident that there will be a non-related donor who is a match for Joc should a transplant be required (still praying for a miracle). Please keep registering so that you can help Joc and so many others that find themselves in need," the family said in a social media post. "If you are too old to register for stem cell donation, please consider giving blood as it is in great demand over the holidays. We are thankful to those that have already given blood so that Joc and others can have the necessary transfusions while in hospital."
For more information on stem cell donating, visit https://blood.ca/en/stem-cells/donating-stem-cells.