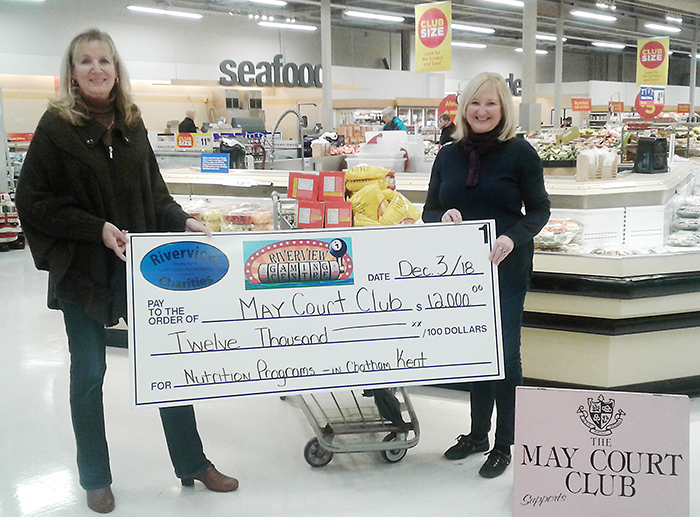 The May Court Club of Chatham raised $12,000 this year through Riverview Gaming Centre.
Accepting the cheque are Sue Cummings, Emergency Lunch Box convener, and Kris Stevens, club president.
All funds go directly toward the club`s two nutrition programs, the Queen Elizabeth Public School breakfast program and the Emergency Lunch Box program which serves 26 schools in C-K.
With an annual budget of $25,500 for these two service projects, the club fundraises in other ways. Their next fundraiser is Live Well, a women`s health and wellness day taking place on Jan. 26, 2019.
Comments
comments