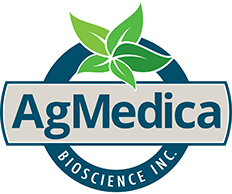 AgMedica Bioscience is expanding.
The Chatham-based licensed producer of medicinal cannabis is acquiring two indoor processing facilities, designed to bolster the company's future production and cultivation capabilities and supplement its existing infrastructure.
The first facility is located in London and features 100,000 square feet, a space which will be used for automated processing, packaging and bottling.
With this additional capacity, AgMedica officials said they are positioned to further expand their oil extraction capabilities and leverage the recently announced strategic investment in and licencing agreement with Herbolea.
The second facility is located in Chatham, Ontario and provides 300,000 sq. ft. that is ideally suited for future cannabis-plant cultivation.
In addition to these new facilities, AgMedica continues to enhance its existing properties. The company's Phase I Riverview cultivation site is 200,000 sq. ft. and has indoor capacity to produce 6,000 kilograms of cannabis annually.
The Phase II expansion of the Riverview facility is underway, which will bring total capacity to 26,500 kg annually, with completion of the expansion anticipated in early 2019.
The company's existing Richmond cultivation facility features 130,000 sq. ft. of cultivation, while a second Richmond site provides nearly 40,000 sq. ft. established strictly for tissue cultures, officials said.
This state-of-the-art facility has capacity to produce for both AgMedica and other third-party licensed producers.
Including the two recent acquisitions, AgMedica now has five facilities, providing a combined total of over 760,000 sq. ft. of cultivation and pharma-grade, multi-tier production capacity. With this footprint, officials said the company can cost effectively increase output per square foot of floor space with leading energy efficiencies and boasts one of the largest initial capacities of any first-time cannabis producer in Canada.
The addition of these facilities meaningfully enhances the company's production and sales capabilities and is aligned with AgMedica's growth strategy.