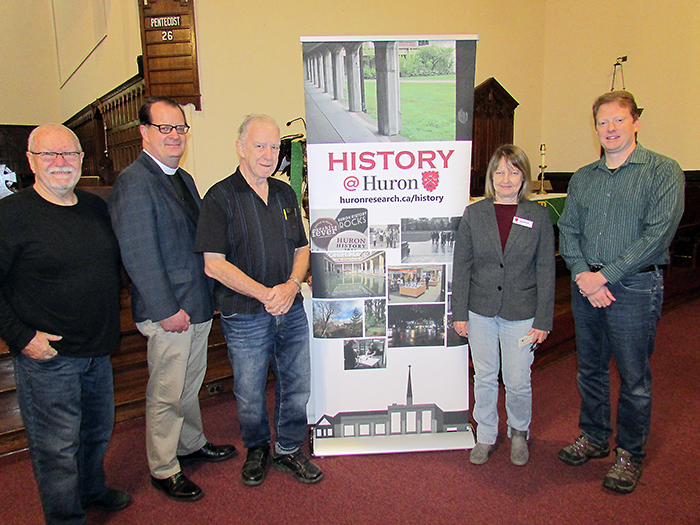 Next year will mark 200 years of an Anglican presence in Chatham-Kent, and with that significant milestone comes a community project exploring the history of Christ Church.
As just one component of the bi-centenary celebrations, Christ Church of Chatham and scholars from the History and Faculty of Theology at Huron University College, London, have received a grant from the federal Social Science and Humanities Research Council to study this narrative arc, according to Christ Church community liaison Devin Andrews.
This joint research project, titled "Finding Christ Church: Social Justice in history, memory, and contemporary practice, 1819-2019," aims to both explore and interpret this rich history, and investigate how the legacy of these stories retains a relevancy and urgency today that can motivate the community to address contemporary ills.
"That very first faith community would later go on to become this present-day church, Christ Church, but would also play a role in helping to count all the Anglican churches throughout the county," Andrews noted.
He said in the 19th century, the Anglican church in Chatham used its public platform and considerable resources to support the movement to end slavery in the United States, and to speak out for racial equality in partnership with the black abolitionists and freedom seekers who made up one-third of Chatham's population.
"A century later, Chatham-Kent was the epicentre for African-Canadian civil rights activism, in challenges to racial segregation that led to the passage of Ontario's landmark human rights legislation. Yet in 2018, Chatham has been identified as a hub in the network of human trafficking that runs along the 401 corridor," Andrews said in a release. "As a community located in the downtown core, Christ Church deals with the consequences of modern slavery on its doorstep."
Huron University College professor, Dr. Nina Reid-Maroney, from the Department of History, will be one of the people working on the project with student summer research interns, along with Dr. Amy Bell, and Department of Theology professor Dr. Gary Babcock.
"We see this as an exploration of the past as well as an exploration of the contemporary relevance of that Christ Church history," Reid-Maroney said. "In addition to the student interns, we also involve students in our class work which connects directly to this material and course work on civil rights, on historical method, and on Canadian and American history."
She said a class of students has already visited Christ Church and they will be taking part in a workshop in January to discuss digitizing the research material and making it accessible to the public.
"Students will be participating in an event in June, planned as a 'living library' event. People who have experience to share, in this case, connected to the civil rights history of the mid-20th century, become the books, and the people who attend 'check out' a living book and have a one-on-one," Reid-Maroney said. "It's informal oral history and a way of connecting to a living memory instead of thinking that this is something that just happened in the past."
The findings and conclusions developed over the course of the project will be presented in stages throughout the coming year. It will conclude with a one-day conference on Oct. 19, 2019 aimed at linking the congregation's inspirational history to fighting similar present-day injustices.
The keynote speaker at this event will be Wanda Thomas Bernard, Senator for Nova Scotia and Chair of the Parliamentary Committee for Human Rights. More details on the conference and on Christ Church's bi-centenary celebrations will follow as the dates approach.
To follow along with the research over the next year or to provide information to the project, people can go to huronresearch.ca/findingchristchurch, or contact Andrews at devinandrews@hotmail.com.
Comments
comments