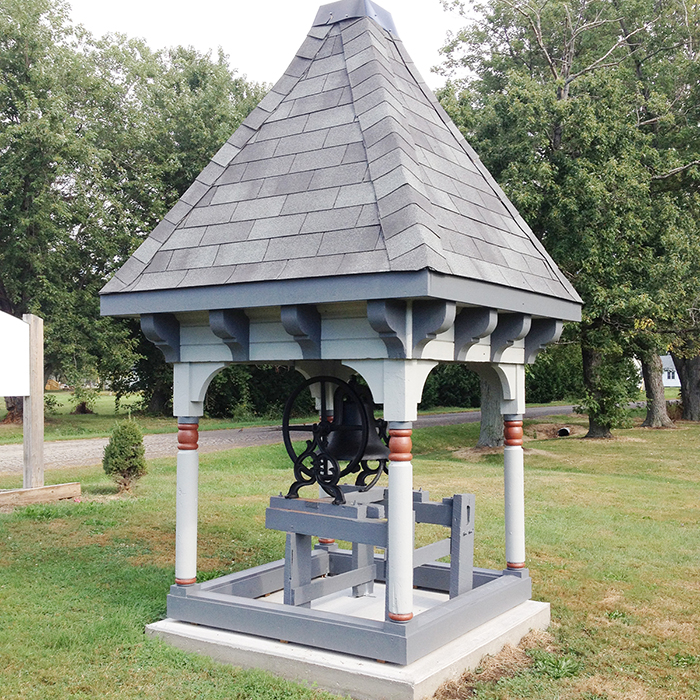 The folks in North Buxton need your mouse clicks on your computers and finger taps on your cell phones and tablets.
The Chatham-Kent community is one of the finalists in Pioneer's Here's to Hometowns Contest. The winning community is to receive $50,000 towards a local project.
In North Buxton's case, that money, if they won, would go towards a new community pavillion for North Buxton Park.
Shannon Prince, curator for the Buxton National Historic Site and Museum, said she and her husband, author and farmer Bryan, first heard of the contest through area Pioneer sales representatives.
"We learned of it through Dave and Julie Rhodes, our Pioneer reps here. It (contest information) was sent to all Pioneer dealers, so she sent it out to Bryan and said we should consider sending something because we are such a unique community with such history behind it," Prince said.
It was intriguing, but due to timelines, they had to act quickly. Prince said a community meeting was quickly organized and those gathered decided to seek funding for building a park pavillion.
"We had talked about building a pavillion for several years. We would also like to do walking trails and benches in the park at some point too," she said. "This would be some seed money to help with that pavillion."
Prince said such an open-air shelter makes sense for North Buxton.
"Every Labour Day, we rent a tent and that is costly," she said of the annual Buxton Homecoming festivities. "It could also be utilized throughout the year for different events. Family reunions are very popular here. We already have eight booked for next year."
Deciding on what project they'd seek funding for, the North Buxton folks had to then put together a video application and send it to Pioneer.
The only problem: They were up against 39 other groups in Ontario seeking to win Pioneer's contest. And four of them were also from Chatham-Kent.
The Lower Thames Valley Conservation Area wants to add a splash pad at CM Wilson Conservation Area south of Chatham. It applied looking to jump-start the project with Pioneer's funding.
The Chatham-Kent Hospice applied, seeking support for its grief journey programs.
The Acceptional Riders program through TJ Stables in Chatham wanted the funding to help build an insulated pole barn for its members.
And the people behind the Dresden Kinsmen Park also applied, hoping to receive support to upgrade that park.
Prince knew there was tough competition.
"We were really ecstatic when we were named one of the four finalists from Ontario. It worked out really well," Prince said. "We didn't know what our chances were going to be. There are so many other great projects across Ontario."
Two of the Ontario finalists will win funding. Voting for the contest takes place online until Dec. 10. You can support the North Buxton entry by visiting www.herestohometowns.ca.
Winners will be announced in January.