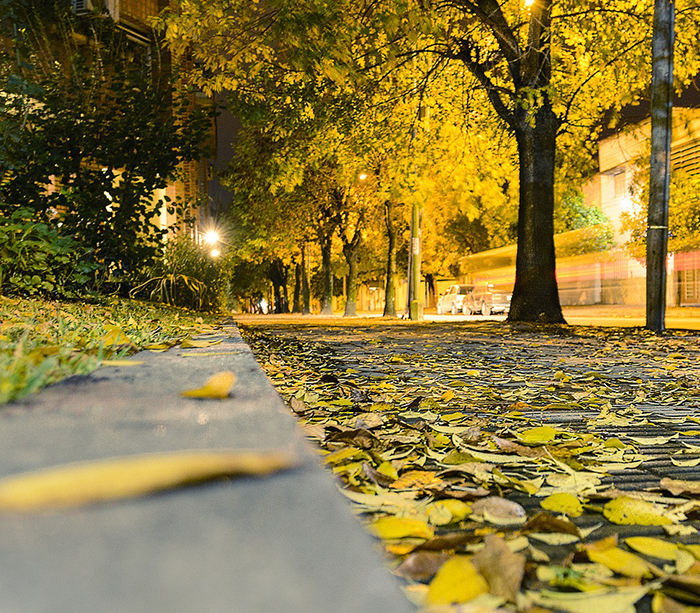 Now that fall has arrived, the Municipality of Chatham-Kent's Public Works Department is requesting the support of residents to help keep the streets, sidewalks, and catch basins clear of fallen leaves.
The potential for street flooding is greatly increased when catch basins are clogged with leaves and debris. Municipal by-law 117-2018 prohibits the sweeping or depositing of leaves along the gutter of the street or in the roadway.
If you notice that a catch basin is not functioning properly, municipal officials ask that you remove any possible obstruction.
If you feel that it is unsafe to rake the leaves from around the drain, please contact the Chatham-Kent Public Works Department for assistance. Do not remove the grate from the catch basin.
To prevent potential flooding issues in your neighborhood, residents are encouraged to collect and dispose of yard waste through one of the following ways:
Whenever possible, mow over your leaves to create mulch. This will greatly reduce the amount of fallen leaves to clean up and help fertilize the lawn at the same time. Do not blow or dispose of leaves on the municipal right-of-ways, as this can cause hazardous traffic conditions.
Leaves and yard waste may be disposed of in plastic bags and set out with your regular trash for pick up. Please remember that these bags will count towards your three-bag limit.
The Municipality of Chatham- Kent owns and operates nine Leaf and Yard Depots located throughout the municipality. These sites accept yard waste from residents each operating day.
Residents that have yard service are asked to remind yard care providers that leaves must be placed in proper waste bins.
Comments
comments