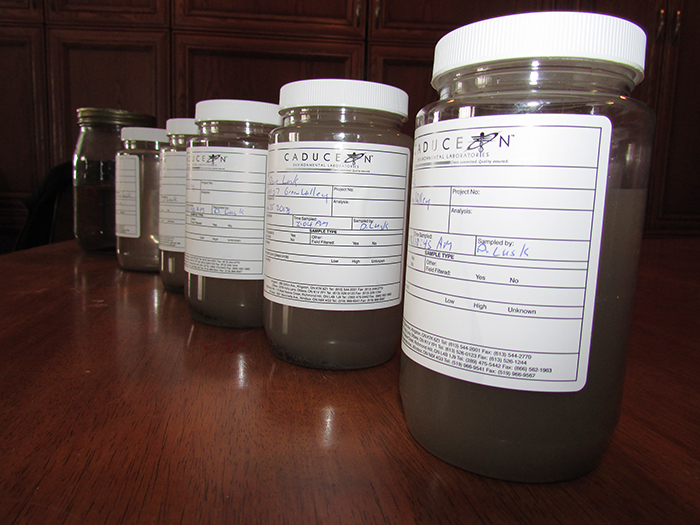 After being asked the question directly about a promised full health hazard investigation into the risk of drinking well water contaminated with black shale particles, the Ontario PC government said it has started the ball rolling with the office of the Ontario Chief Medical Officer of Health.
In the legislature last week, Essex MPP Taras Natyshak asked the government about the promise made by Premier Doug Ford before the election that, if elected, he would call for a full health hazard investigation into contaminated wells in Dover and Chatham townships, and hold those people responsible for the sediment-clogged wells accountable.
Natyshak asked the questions on behalf of a delegation of Water Wells First members, who were in the gallery during Question Period.
Ontario Infrastructure Minister and Lambton-Kent Middlesex MPP Monte McNaughton answered the question, and said he and the entire PC government is "committed to getting to the bottom of this issue. We made a promise during the election to stand with these families, and I'm proud to say that work has already begun.
"The Minster of Health has directed Ontario's Chief Medical Officer to begin reviewing data and past collections and begin getting answers for the impacted families in Chatham-Kent," McNaughton said.
He added his government has acted swiftly to scrap the Green Energy Act and cancel 758 green energy projects, including the Otter Creek wind farm project near Wallaceburg.
The news an investigation has begun is good news for members of Water Wells First. But spokesperson Kevin Jakubec said they are concerned that reviewing already existing data collected by the province isn't addressing the problem of potentially toxic black shale in the well water, as neither the Ministry of the Environment nor the local medical officer of health ever collected or studied the sediment in the water.
Jakubec added they want to know that the sediment, the main health concern of residents with wells clogged with the black shale particles, is going to be a part of the provincial investigation.
Extensive testing, including ongoing testing being conducted at the GLIER Institute at the University of Windsor, confirms there are black shale particles in the well water, which are known to have toxins adhere to them, including arsenic, mercury and uranium. Dr. Joel Gagnon at the University of Windsor is leading a study of the sediment in the well water.