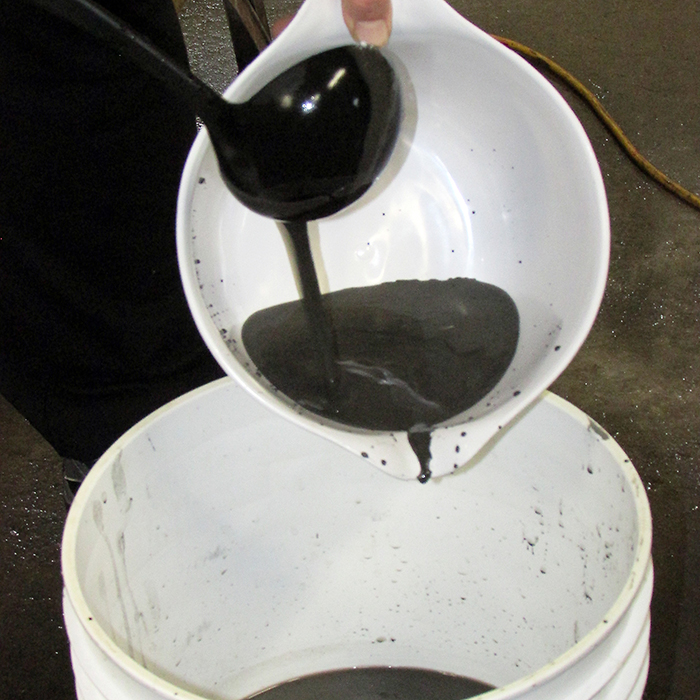 Members of Water Wells First (WWF) were to head to Queen's Park this week to ask a couple of tough questions of the Ford government and its promises to help families in Dover and Chatham townships with sediment-clogged wells.
According to WWF spokesperson Kevin Jakubec, he and Dr. Joel Gagnon from the University of Windsor, will lead the contingent.
Gagnon has been studying the contaminated wells to find out the source and nature of the sediment, its levels of toxic heavy metals and potential mitigation measures.
Jakubec said he wants Premier Doug Ford to honour the "iron-clad written commitments he made before the June 7, 2018 election."
"The most important action Mr. Ford can do is recognize that vibration is a contaminant under Section 1 of the Ontario Environment Protection Act, and given that a pending Health Hazard Investigation has been called, Mr. Ford should immediately direct his Minister of Environment to shut down the Marsh Line wind farm, East St. Clair wind farm and North-Kent wind farm," Jakubec said in a statement.
Before the June 7 election, Ford signed a letter dated May 5 stating if elected, he would call for a health hazard investigation into the health risks of the well water.
"You asked me if I would commit in writing to you to a health hazard investigation into the sediments polluting the water wells in Dover and Chatham townships. I will. I, Doug Ford, and the PC Party of Ontario is committed to seeing clean, safe water is available to every Ontarian," Ford wrote in the letter to Water Wells First. "I commit myself and the PC Party of Ontario to stopping this travesty and commit that a full health hazard investigation is conducted in North Chatham-Kent so that the full extent of the health risks and the number of families affected is known. As premier, you have my word Kevin we will hold accountable every party that did this."
Jakubec said they would also be asking the government, through NDP MPP Taras Natyshak, what the status of the Otter Creek wind farm north of Wallaceburg, which was cancelled almost immediately after the June 7 election. He said he has heard the project was put on hold as opposed to cancelled and his group would alike assurance that the Ministry of the Environment Approvals Branch does not intend to approve the REA permit for the Otter Creek project.
Gagnon, Associate Professor and Department Head of Earth and Environmental Sciences at the University of Windsor, is currently studying the sediment samples collected from the contaminated wells to determine the exact make up of the particles, their concentration, and how much of the sediment, if any, would be safe for families to drink.