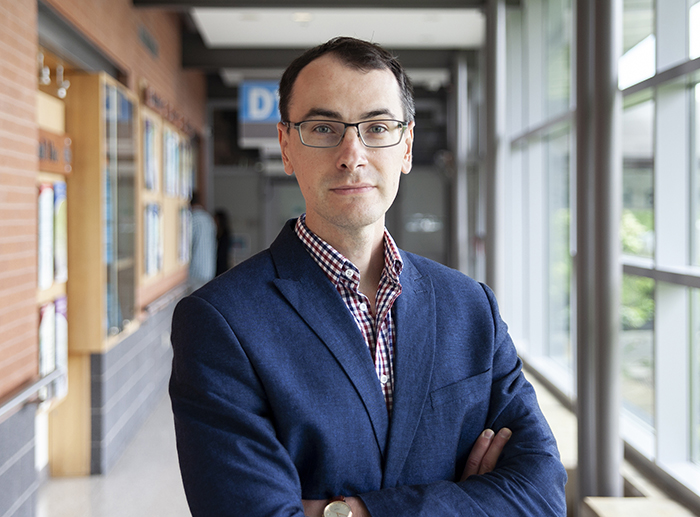 Chatham-Kent Health Alliance (CKHA) announced recently Dr. Peter Sytnik has joined the organization as a general surgeon.
Officially joining CKHA Sept. 18, Sytnik is now accepting physician referrals.
"Dr. Sytnik is an excellent addition to CKHA's roster of surgeons and will assist CKHA to meet the needs of our patients and our community," Dr. Pervez Faruqi, Chief of Staff, said in a media release. "Welcoming another surgeon to our team will help CKHA to improve wait times and reduce the need for patients to travel outside of Chatham-Kent for surgery. As an organization committed to patient and family-centred care, it's important for us to meet the needs of our community in this way."
A native of Winnipeg, Sytnik completed his post-secondary and medical training at the University of Manitoba. He earned a Bachelor of Science Honours Microbiology before completing a Doctor of Medicine and a General Surgery Residency.
During his Residency, Sytnik was nominated for the Med III Awards for Resident Mentorship and Professionalism, taught the Surgical Skills Session for first-year residents and presented a number of professional posters and presentations at conferences throughout Manitoba, Ontario and Quebec. Most recently, Sytnik completed locums in Ontario and the Yukon Territory.
"CKHA was an easy choice as it offers a welcoming community with great resources for both career development and recreation. I love nature, so the proximity to local lakes is appealing and there are many opportunities for outdoor activities in Chatham-Kent. I look forward to being a part of the CKHA team, building a practice in Chatham-Kent and settling into the community," Sytnik said. "Being from Manitoba, I am also really looking forward to Chatham-Kent's climate!"
Sytnik is a fellow of the Royal College of Surgeons of Canada and a licentiate of the Medical Council of Canada as well as the College of Physicians and Surgeons of Ontario. He is currently working to establish a practice in Chatham-Kent and is now accepting physician referrals.
Comments
comments