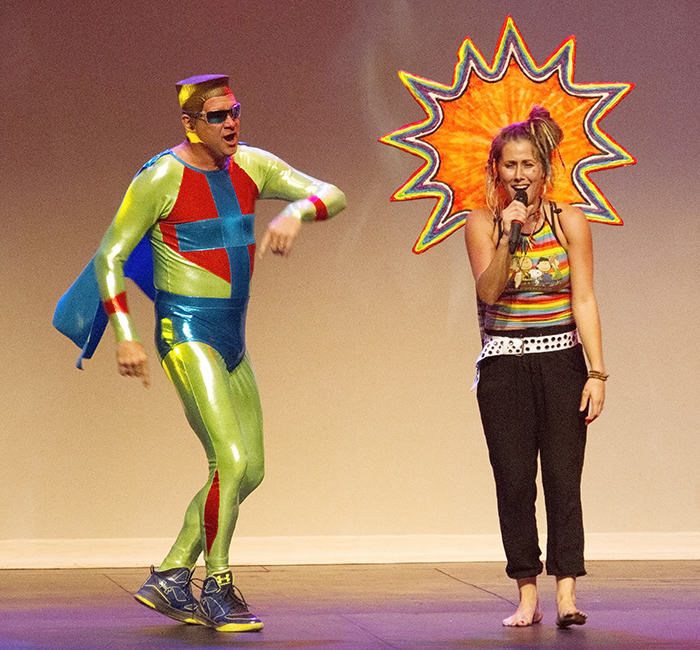 A dozen days of positivity in Chatham-Kent came to a close Sept. 13, with a Thamesville woman walking away with $10,000 in cash and travel vouchers, and someone walking out before their name was called.
Mainstreet Credit Union and Vellinga's Travel donated $5,000 in cash and $5,000 in travel vouchers respectively for one lucky person to win last Thursday. More than 440 people qualified, but they had to be at the 12 Days of Positivity touchdown event at the Chatham Capitol Theatre to win.
Chris Crawford of Thamesville was, but the draw's first potential winner wasn't. Organizers were forced to draw a second time, and that's when Crawford's name came up.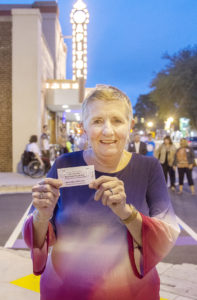 The woman left with a huge smile on her face.
She wasn't the only one. Organizers, including mastermind Darrin Canniff, said the night was "a blast.
"We had an amazing night. We had nearly 1,000 people at the Capitol, all like-minded," he said. "We celebrated Chatham-Kent. We had some amazing local talent. It was a celebration of all the wonderful positive things in Chatham-Kent."
Over the 12 days, service clubs, neighbours, seniors, first responders, local businesses and agriculture, educators and more were positively celebrated.
Canniff said a highlight for him was the tour of schools throughout Chatham-Kent.
"It went fantastic. We covered all the schools again and received amazing feedback," he said. "This year, we did a 10-minute message to the kids. Next year, we will work more directly with the schools, as we're looking to improve and personalize for each school."
Canniff said the interest and enthusiasm from students in regard to the 12 Days of Positivity is very encouraging.
"The kids are fantastic. Our future is bright based on the kids we've seen out there," he said. "We need to nurture that."
Canniff also mentioned the free lunches, which took place every day last week, organized by 99.1 CKXS, throughout Chatham-Kent; and the COPA for Kids event – where members of the Canadian Owners and Pilots Association took 150 local kids up for a free flight – as particular highlights.
"One hundred and fifty kids went up. What a wonderful thing," he said.
The 12 days were highlighted by plenty of smiles, positive vibes and the spirit of giving.
"There was all the other giving going on throughout, and to top it off, we gave away $10,000," he said, referring to the Capitol Theatre finale giveaway.
The good vibrations spread, as well. A blood donor clinic held in the middle of the Positivity craze saw record numbers show up, Canniff said.
"You can't get any more positive than saving a life," he said.
As well, a Pay It Forward group is developing locally, with more than 1,000 members. Canniff hopes to be linked to that group as well.
As for next year, the positivity will be felt earlier, as the group plans on running a video challenge in 2018. It's sparked by the fun, positive video put together by St. Andrew's Residence and other seniors' support organizations this year.
Caniff said the video challenge would go out in January, allowing for schools to plan and take part. The contest will close in May or June, he added.
Canniff said the Positivity Days are certainly catching on.
"We just need to spend a little more time to focus on the positive things. There are negative things out there and we can't ignore them, but when we have the choice to focus on the positive or negative, let's look at the good side," he said. "The glass is half full, not half empty."