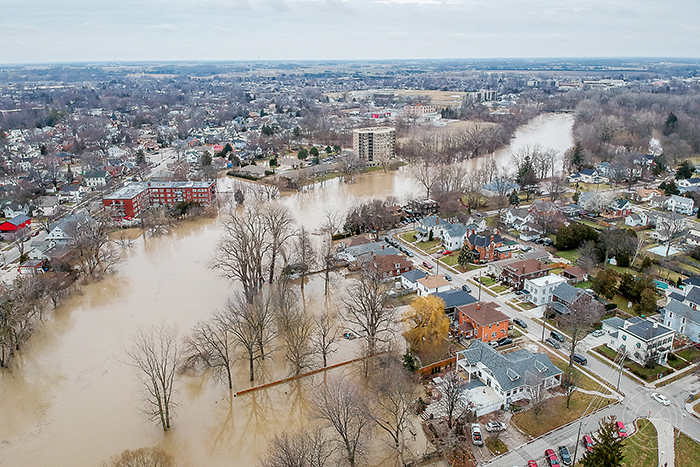 Good news for this spring's flood victims, as the due date for applications for the Disaster Recovery Assistance for Ontarians Program (DRAO) has been extended to Oct. 15.
The "Activation Area" has also been expanded, according to the office of Chatham-Kent Leamington MPP Rick Nicholls. This is the geographic region designated as having been affected by the flooding seen in February.
"Eligible disaster recovery applicants can receive assistance for emergency expenses and costs for repair or replacement of essential and basic property" Steve Clark, Minister of Municipal Affairs and Housing said in a statement.  "The intent of the program is to return essential property to a basic level, to make homes safe and habitable and allow people to resume their livelihoods. The program does not provide assistance for all costs."
As of July 3, 30 Chatham and Thamesville residents had applied to the program for assistance in recovery from the February floods that affected the region.
Those who would like to apply need to make sure they are in the expansion area designated by the province for disaster relief, information available at www.ontario.ca/disasterassistace.
The most common items damaged in the floods were furnaces and hot water tanks, requiring costly repairs and affecting people's ability to use their homes and businesses in a longer than average winter. Costs for alternate heating arrangements were also frequently reported.
"I'm definitely pleased with this decision," Nicholls said. "Many residents, homeowners, business owners and NGOs were so affected by the flooding in February that a spring timeline was too tight."
Comments
comments